#AIGNERLOVE – IT'S ALL ABOUT LOVE IN SPRING/SUMMER 2018 


#AIGNERLOVE – IT'S ALL ABOUT LOVE IN SPRING/SUMMER 2018
Ouch, that hurt! Not the fact that I was not able to attend the Spring/Summer 2018 Fashion Show in Milan shown last Friday, but rather that the new bags got under my skin.

At AIGNER, it's all about love. In the upcoming Spring/Summer 2018 Collection called #AIGNERLOVE, the label continues what began last season – the love for the brand, for the product and for the philosophy. Pop art themes and a Nineties vibe are the collection's cornerstone. They define a game with contrasts, toy with pretty-sweet colors and contrast with studs, eyelets and lacings. All these opposites attract, bewitch and finally come to love each other dearly. If you followed my Instagram stories on Friday, you already got to see my favorites. For everyone else, here is a short recap.


Aside from the ultimate highlight shade of "Candy Pink", which looks absolutely gorgeous with the classic AIGNER Burgundy, I am totally in love with the new Jada Bag. Believe me, you will not be able to do without this "lady bag" next summer! In a trapezoidal, low-key shape and with a simple metal element on the front reminiscent of the former horseshoe, it has already been catapulted into the position of an absolute styling miracle. If you like louder bags, you can choose the special version in black with colorful, contrasting leather applications, a LOVE logo in rhinestones and prominent stitchings. Oh, I love loud!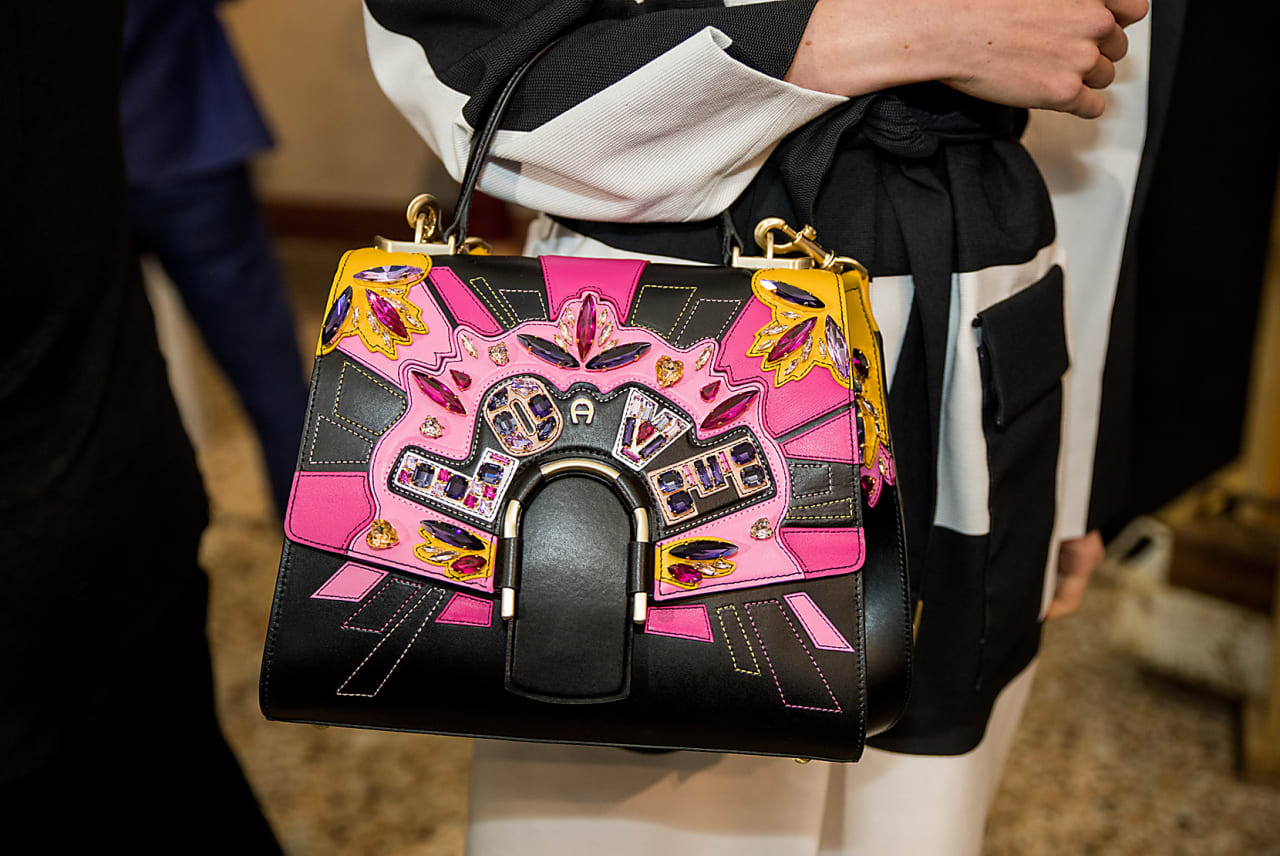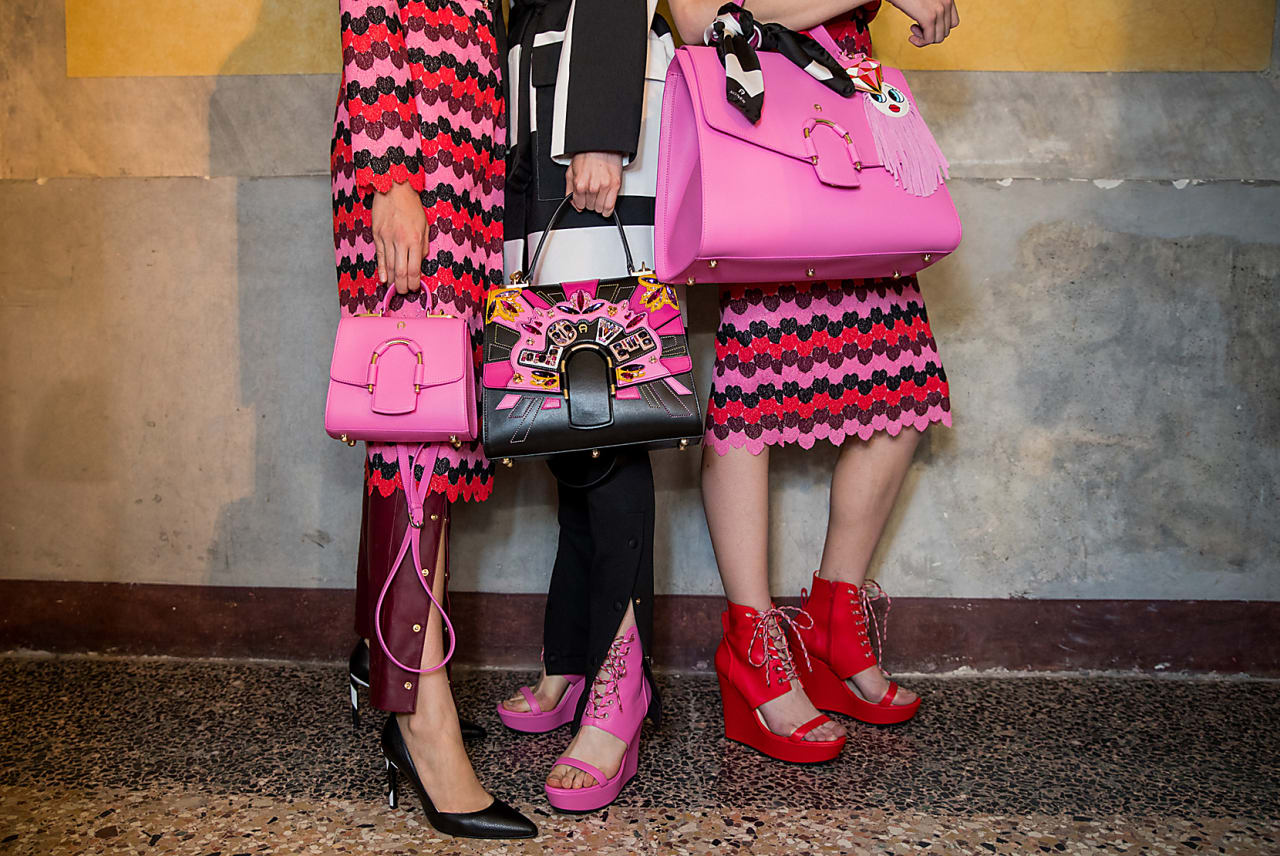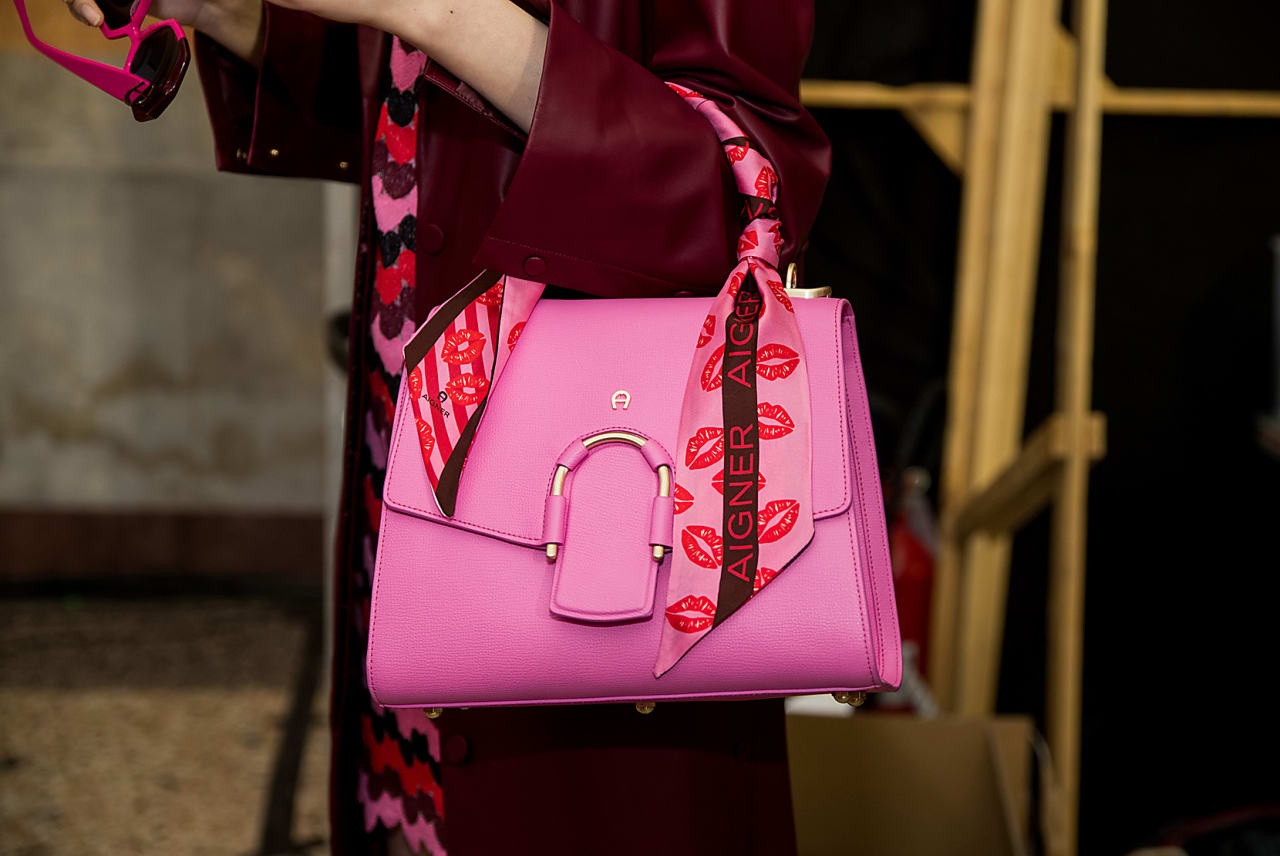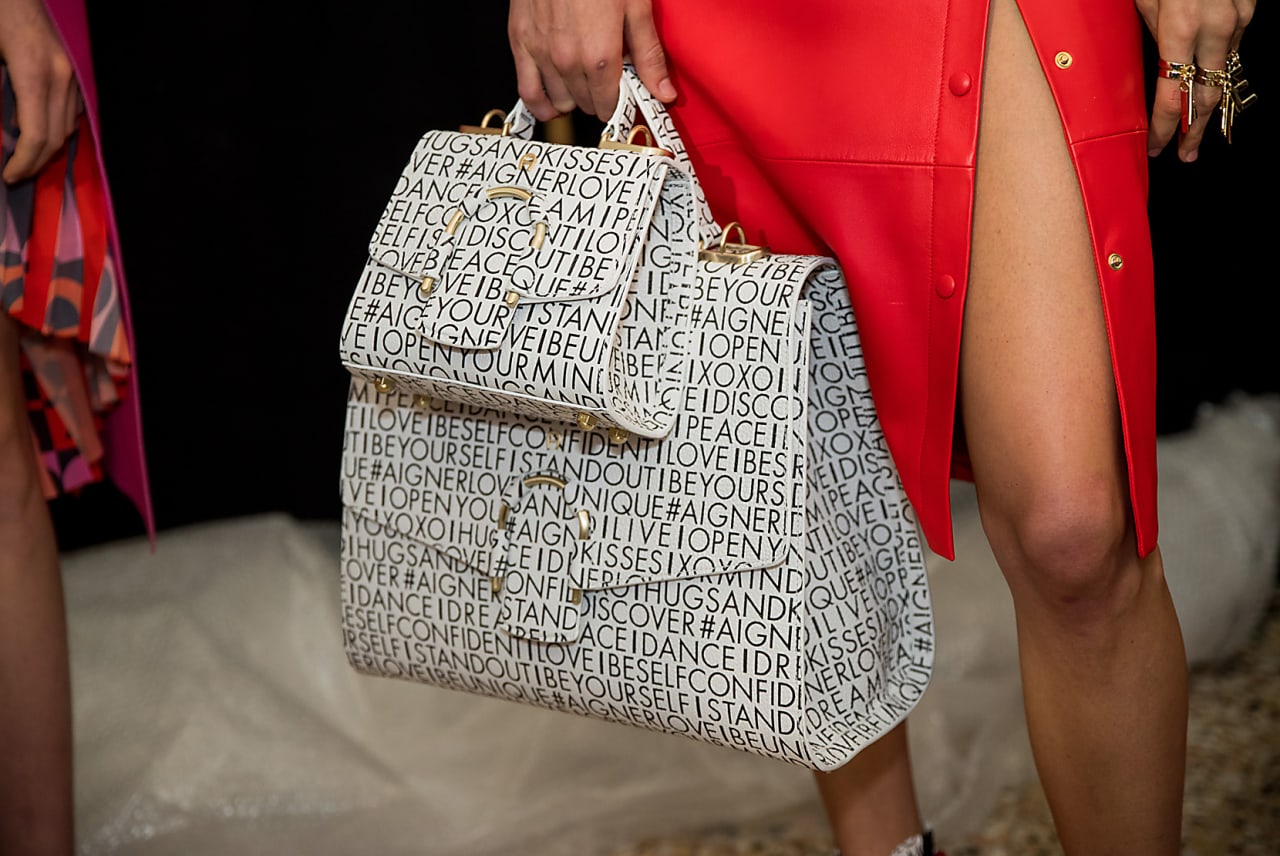 And did you see the new Betty Bag? Inspired by vintage travel suitcases from AIGNER's archives which can be seen as the epitome of artisanal craftsmanship with their leather-covered handles and corner fittings. It combines volume, functionality and the high-quality finishing details of AIGNER's vintage bags with a contemporary, functional look. A cool travel XXL version was produced exclusively for the show.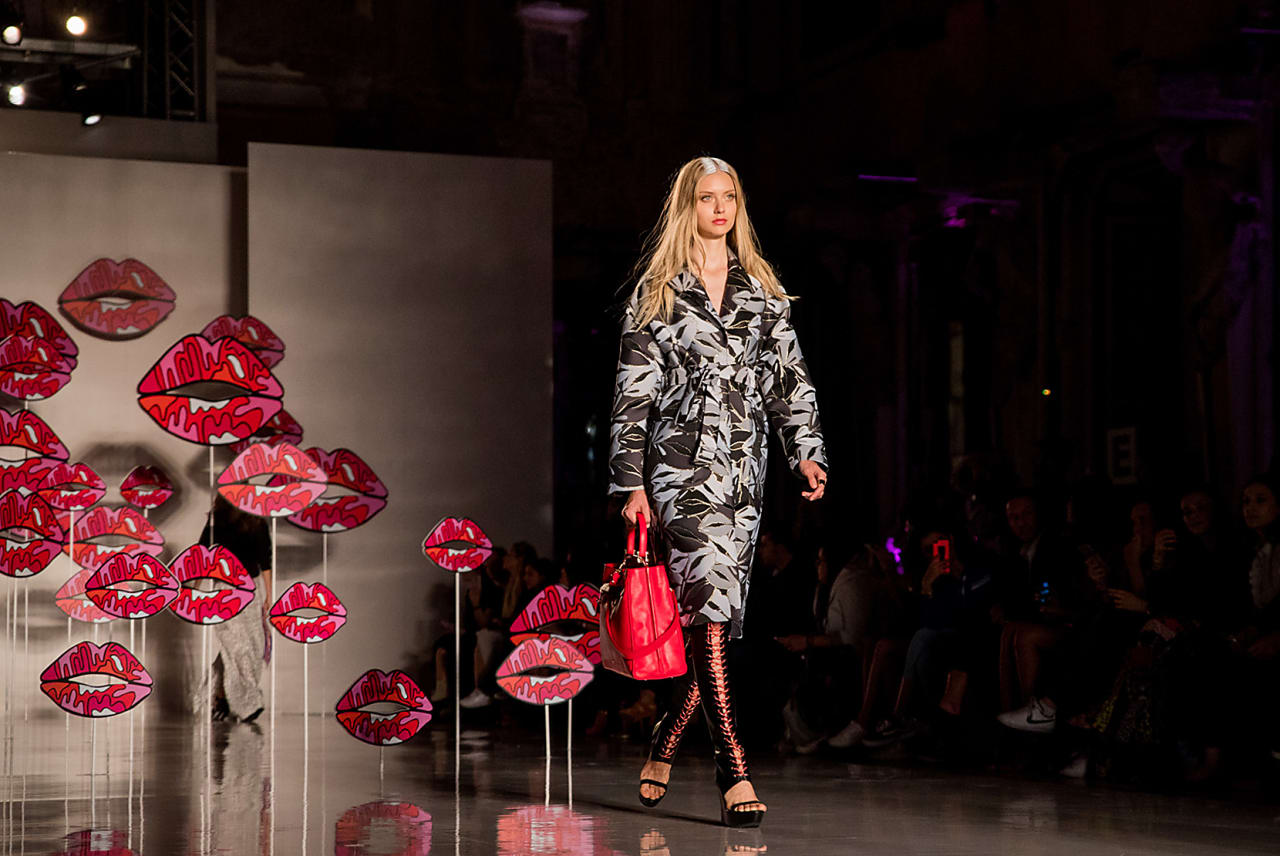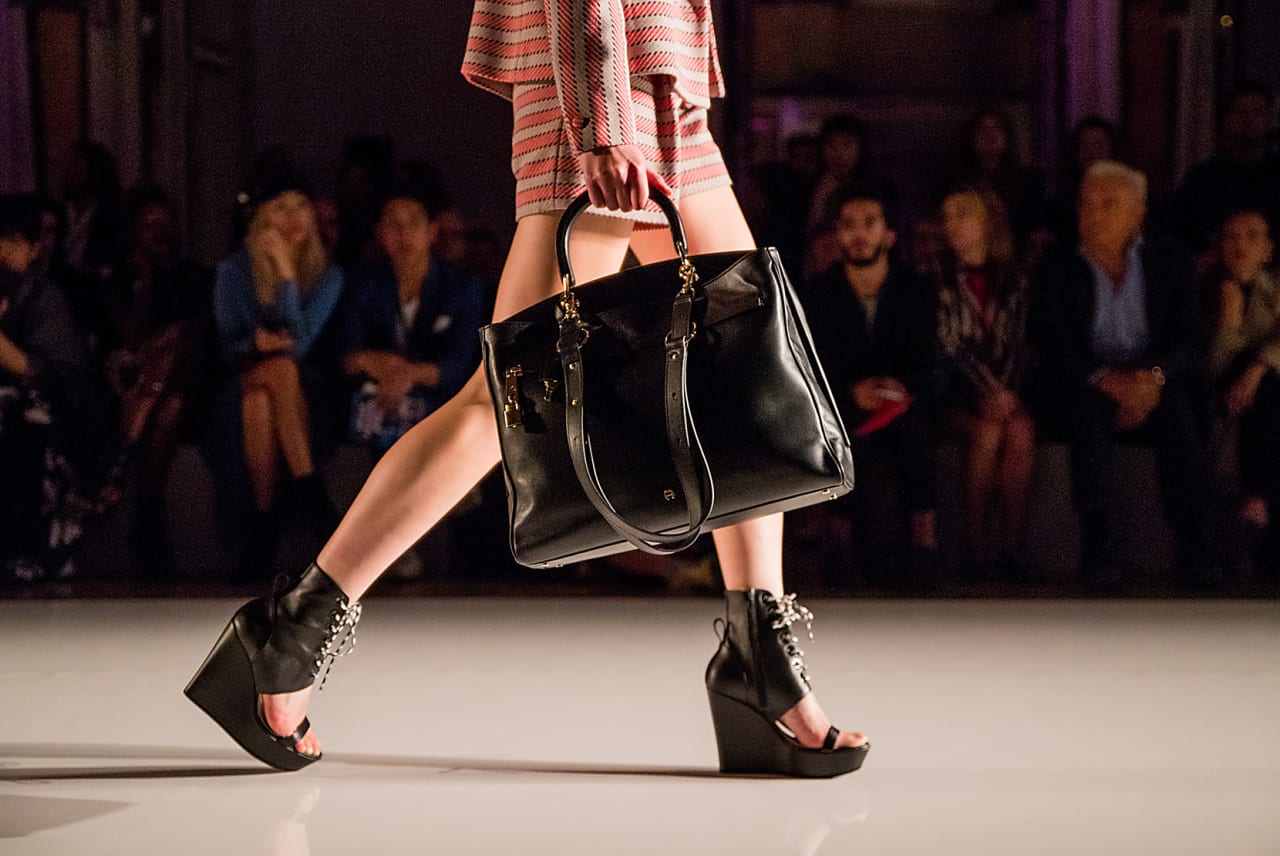 For everybody who likes bright colors or wants to spice up their simple looks with something special, the Candice Bag is a perfect fit. Guess what it owes its name to - the American candy shops. My fashion-loving heart is dancing with joy!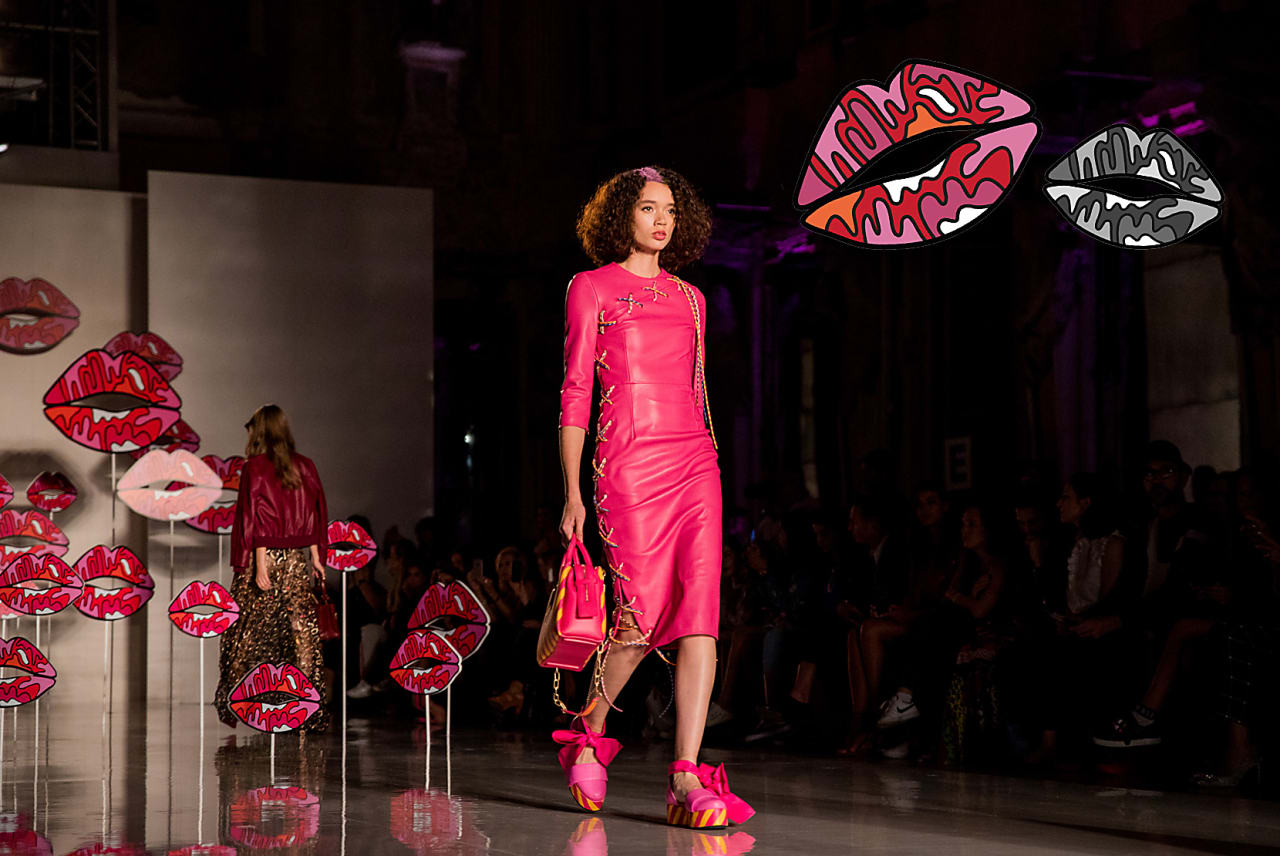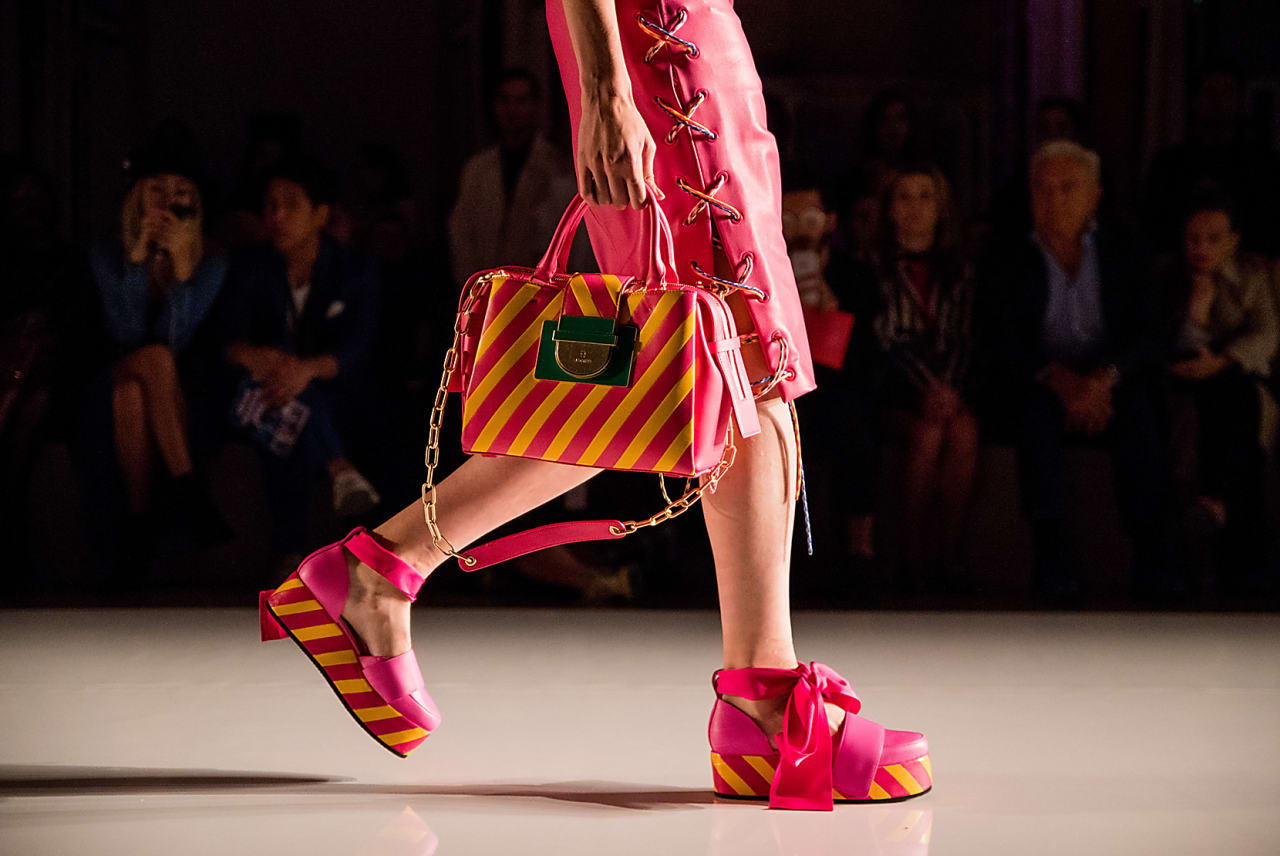 The models' make-up was modest compared to the collection. That is the way I like it and also the way one should wear the bags – with a certain coolness and in contrast to one's own look. The result will look ravishing, I promise you!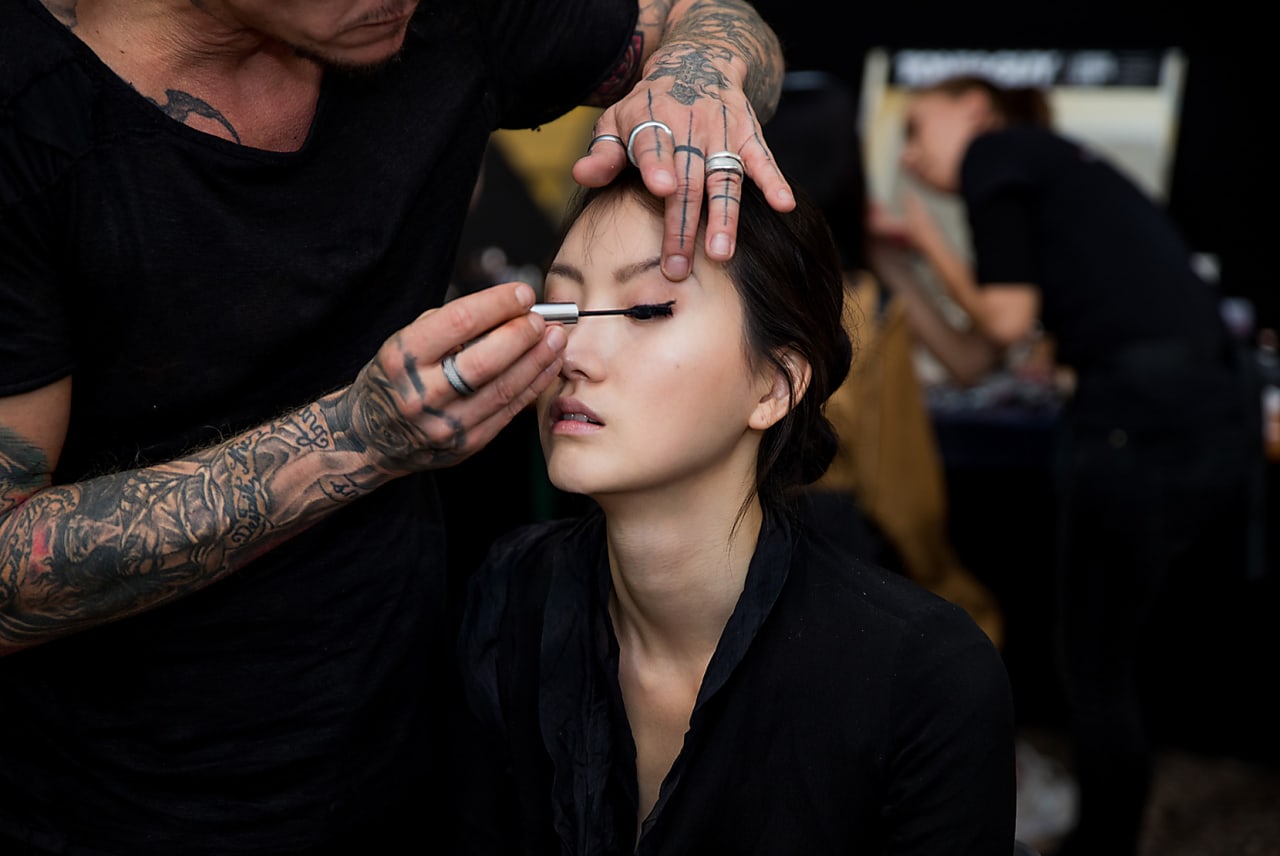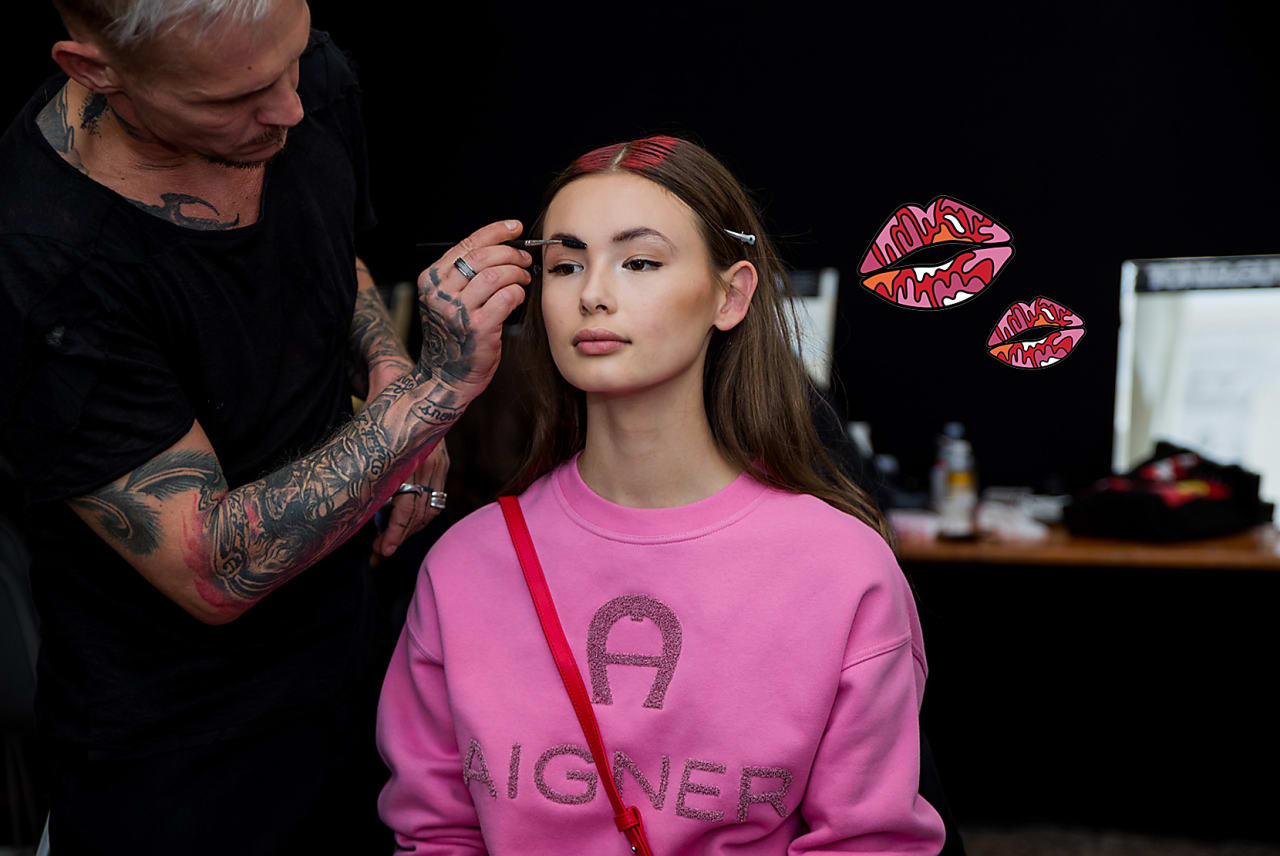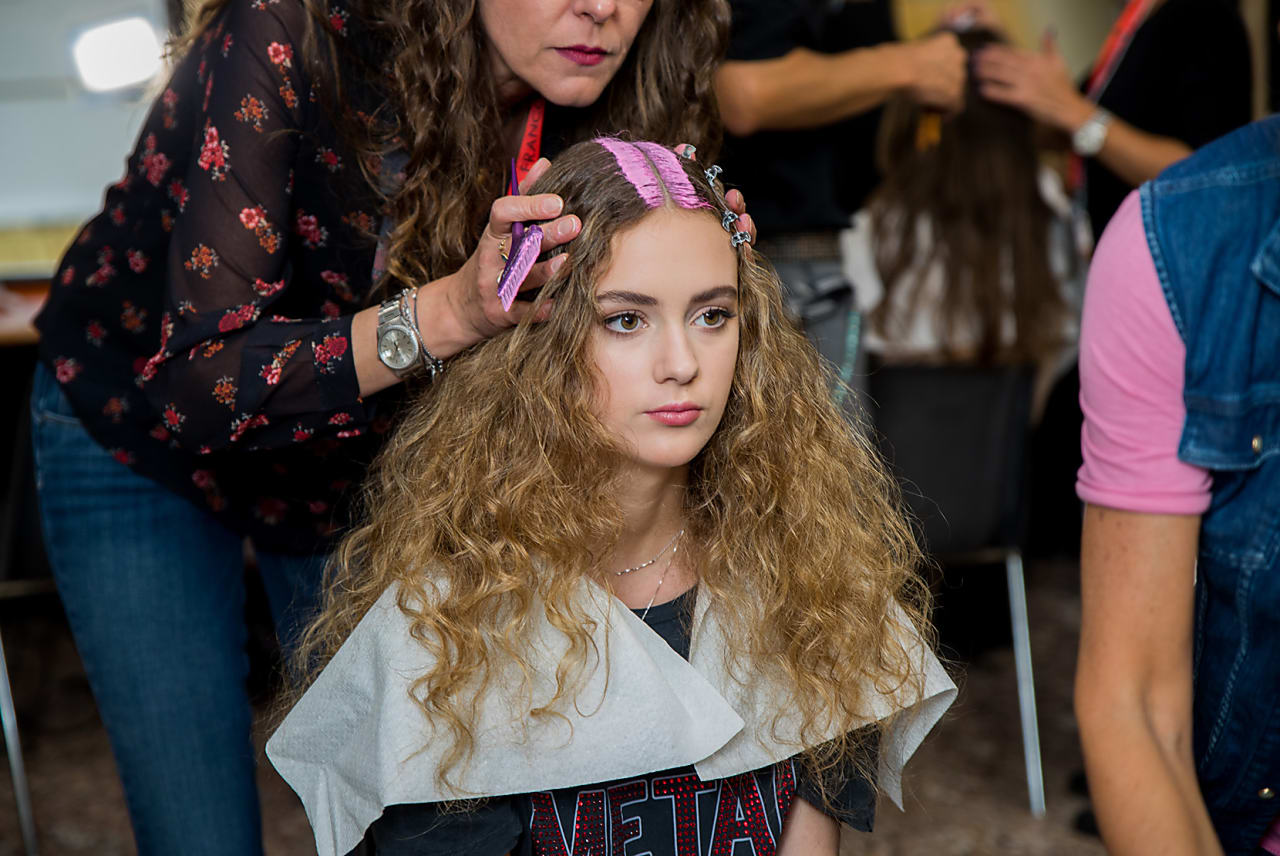 So out of sheer anticipation, my order has already been taken down - the small AIGNER Amy Bag, the Candy AIGNER sweatshirt as well as the Jada Bag.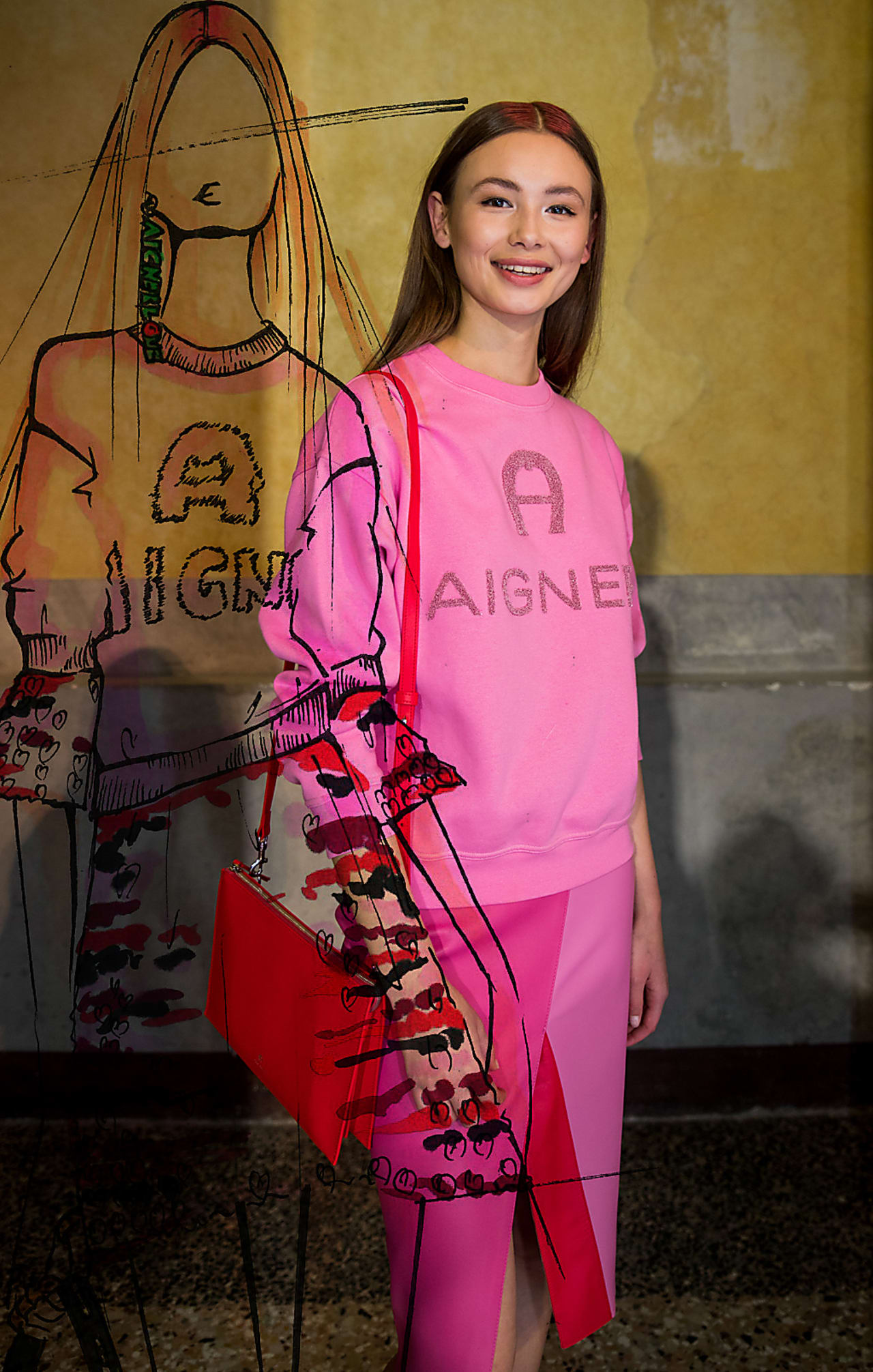 LOVE, LOVE, #AIGNERLOVE, Kate
Back to all topics