THE BEST FROM THE AIGNER WUNDERKAMMER
THE BEST FROM THE AIGNER WUNDERKAMMER
Winter is at our doors and with it the new Spring/Summer 2019 Collection. But before I supply you with the novelties for next year starting next week, today, I wanted to present to you my six favorite looks from the Fall/Winter 2018 Collection. Some of the bags are still available here in the online shop and make for great Christmas gifts.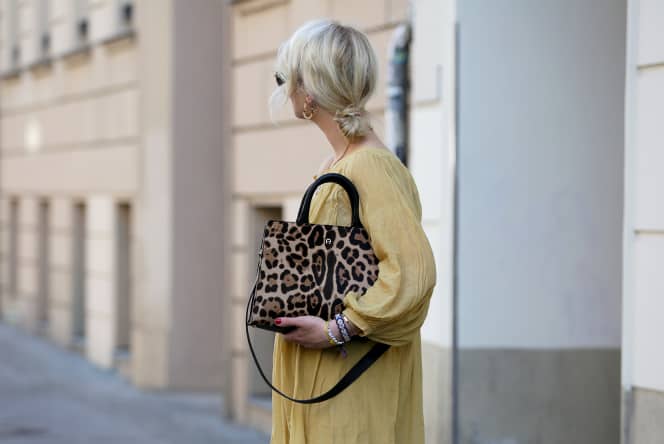 The Cybill Bag Fiera:
I wore it during the summer, for example to the Berlin Fashion Week, and at every other occasion. Its hip ocelot surface is the stuff our winter dreams are made of. AIGNER's Cybill Bag is probably one of the most timeless bags of our time. So if you can, you should be quick to snap up this very special model, because in the future, there will also be many other occasions to wear this wild bag.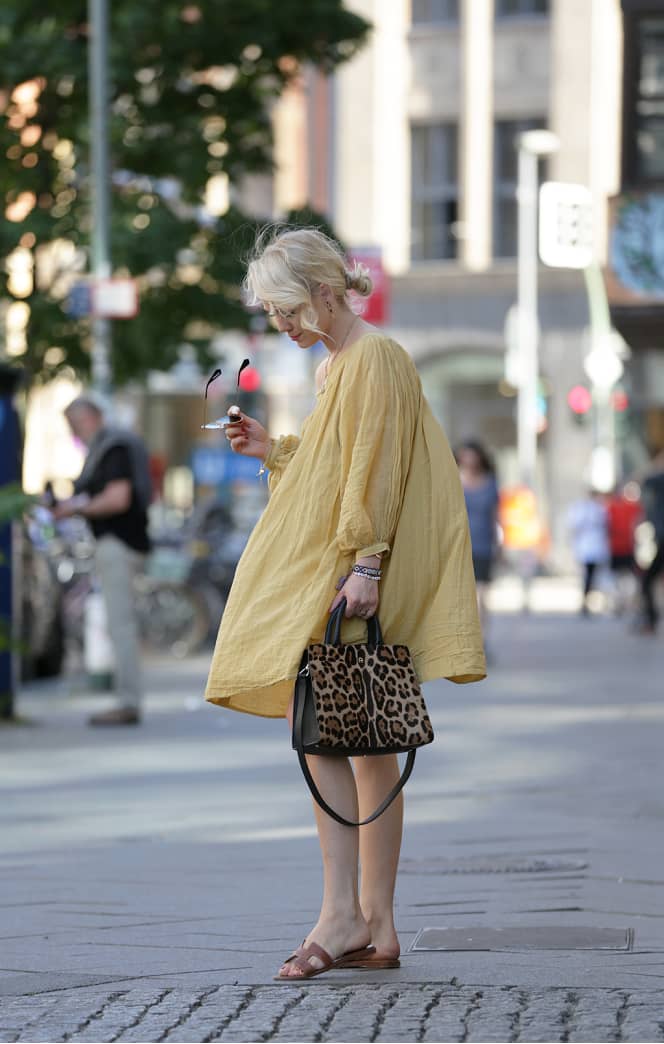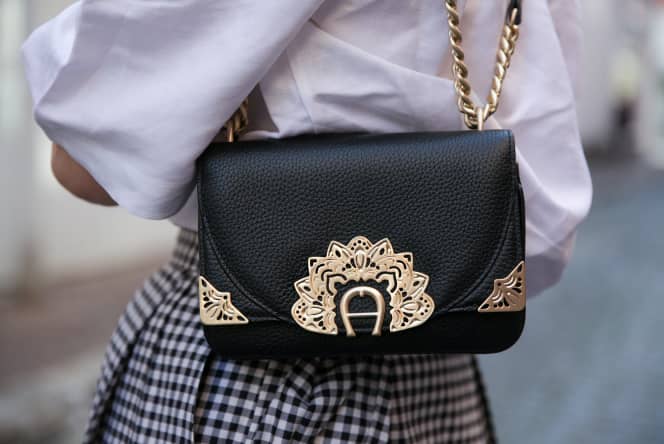 The Diadora Bag Lucida:
Many of us are already very familiar with the Diadora line. Over the last seasons, it has been basically impossible to find a celebrity social media feed without the bag. Maybe you also already own one or more of the Diadora models. Then you absolutely must add the Diadora Bag Lucida to your collection. The WUNDERKAMMER version with its beautifully crafted metal fittings gives the bag this incomparable touch of Arabian Nights. Quite apart from the fact that with its compartments, the bag is simply the organizational marvel per se.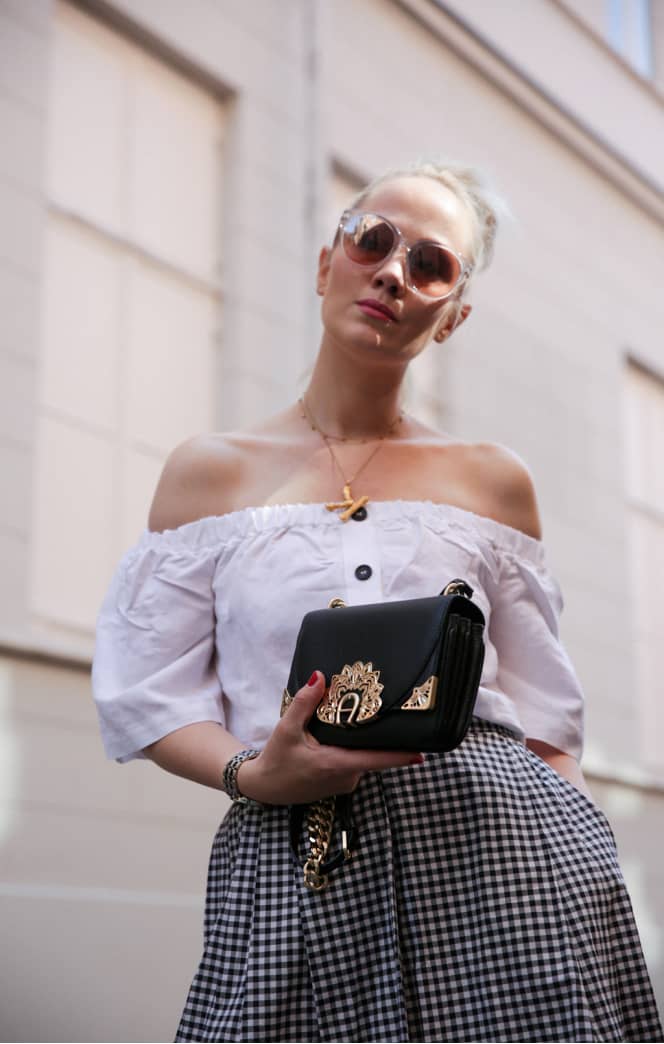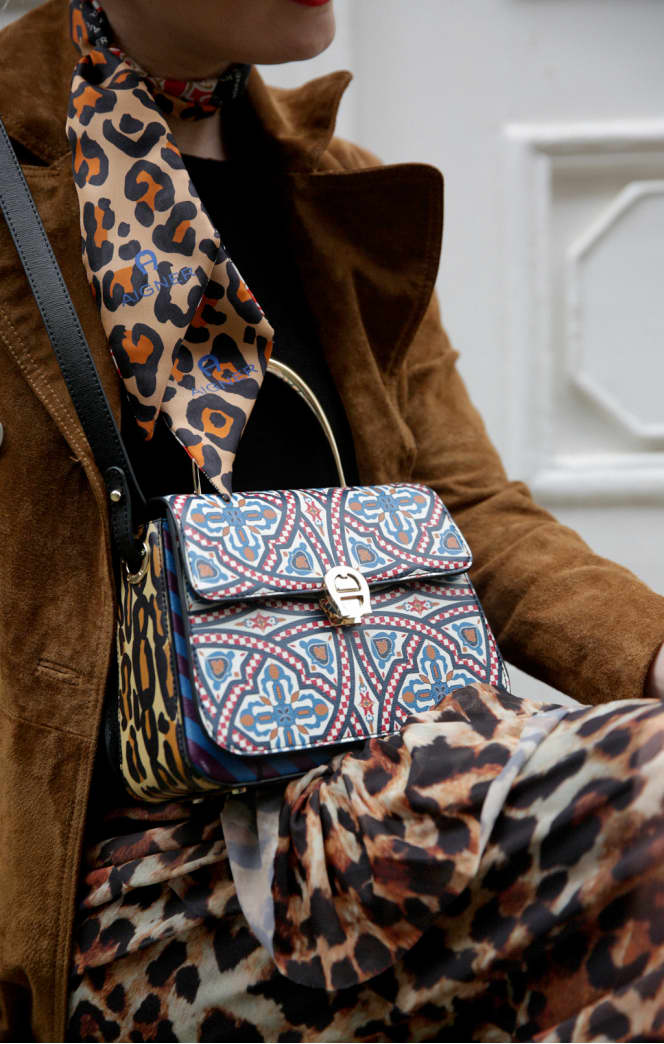 The Genoveva Bag Medina:
The Genoveva model was one of the first bags in my own private AIGNER collection. This season, I also started to languish for the current Medina pattern. In a potpourri of opposites, it makes a pattern mix socially acceptable for the Fall/Winter Season 2018. Leo print in combination with colorful ornaments as well as the already familiar gold handle. As if you were wearing a treasure from said cabinets of wonder: from a museum of earlier times to the modern era and back.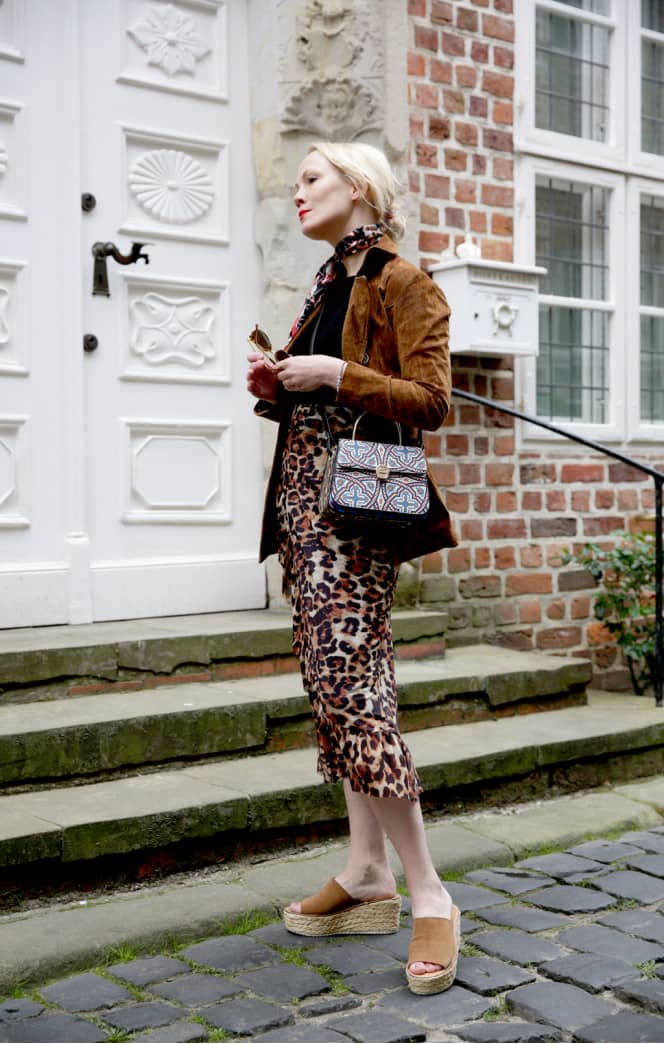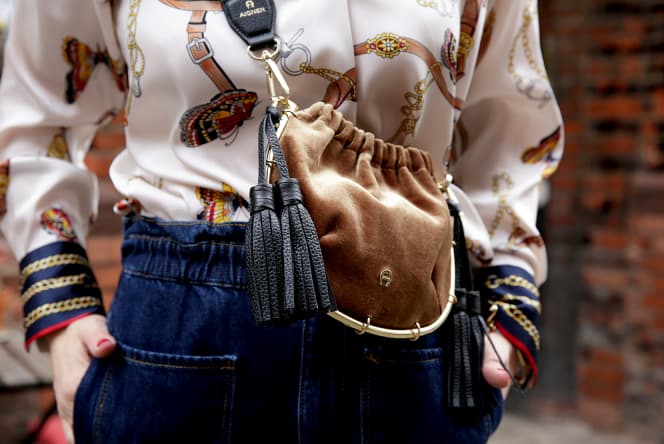 The Lola Bag:
Oh Lola! My undisputed number one during this Fall/Winter season. I am wearing it with everything. Moreover, it always manages to amaze me as a spacesaver. This small velvety hobo bag in the metal frame can hold more treasures than many other cabinets of wonder. It caught people's attention so much more often than any other bag. Furthermore, it leaves nothing to be desired concerning its colors. From black to gold, burgundy or brocade. There should be a small AIGNER Lola Bag for every taste.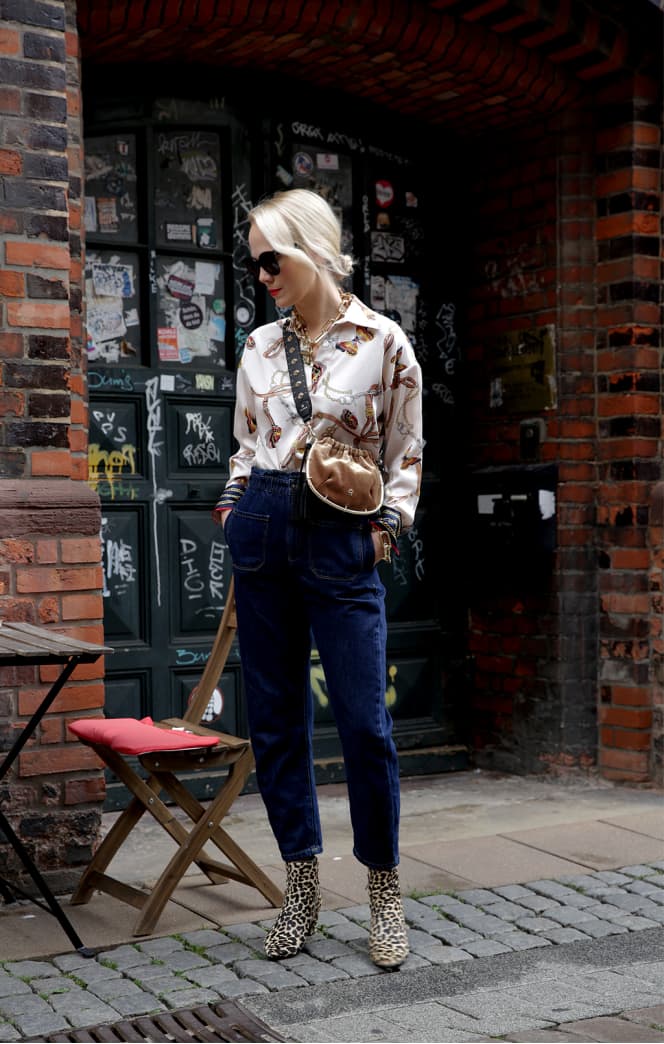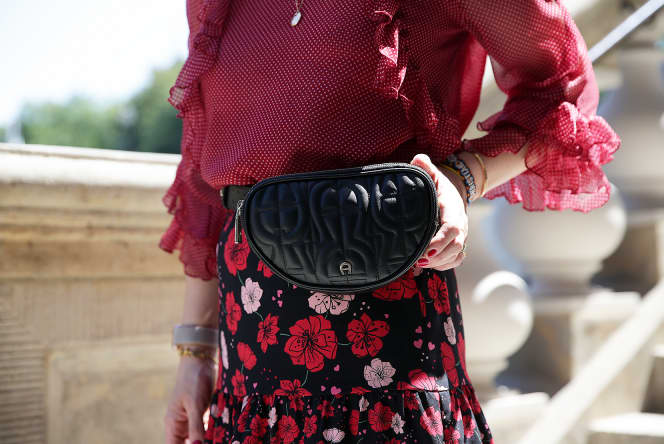 Belt Bag:
This season, AIGNER presented a belt bag for the first time. The response during the Fashion Week I wore it to was incredible. Once again, AIGNER has kept pace with the times. The bag was sold out in no time. Now it is back and has become an indispensable part of our life. With its two compartments, it is practical and just incredibly stylish. I love it! Don't you?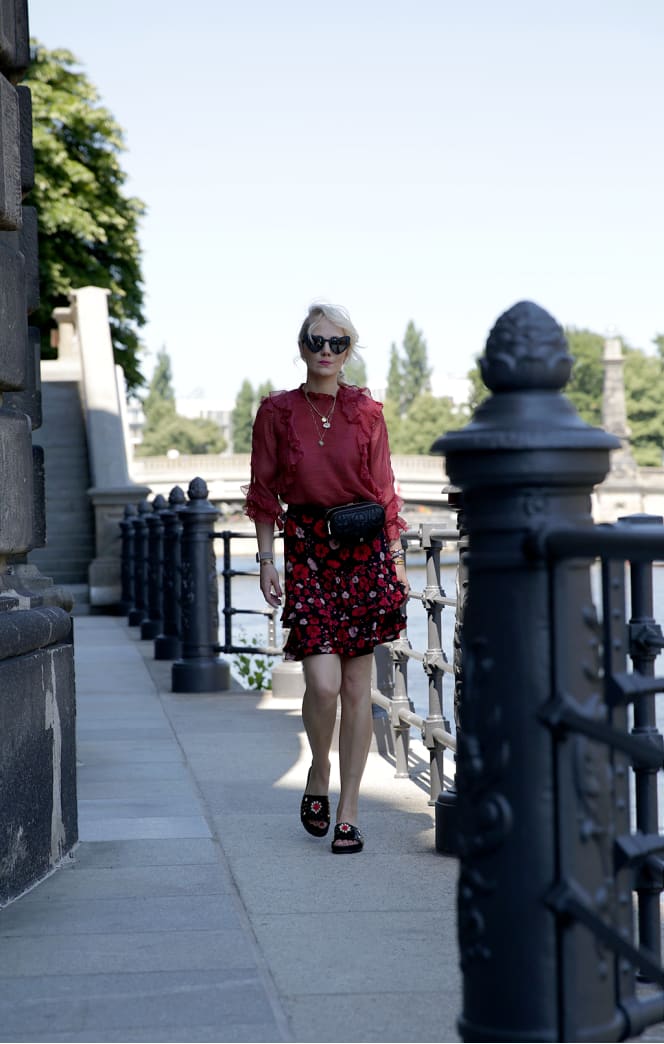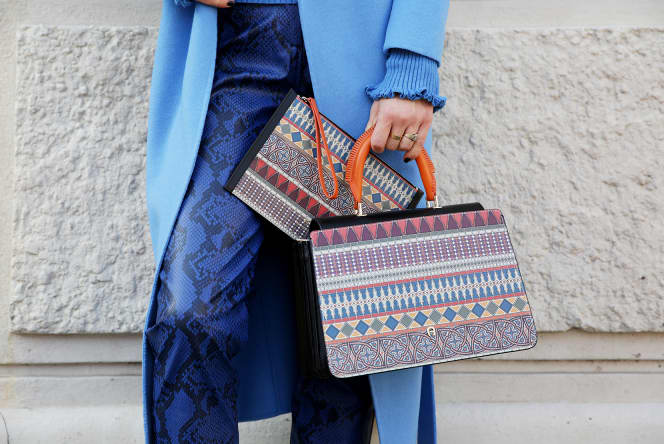 Alia Bag Medina:
Three weeks ago, I showed you the Alia Bag with its Medina print. Your feedback was so positive that I even turned my planned Top 5 into a Top 6. With its accordion compartments, it pleases every tidy-minded person and with its print, it is just fun to combine. Its handle is reminiscent of a horse's mane and becomes an absolute eyecatcher. Take a look at even more pictures of the Alia Bag and the small matching clutch.
I hope you saw one bag or maybe even several you like, before we take on the next collection.
Yours, Kate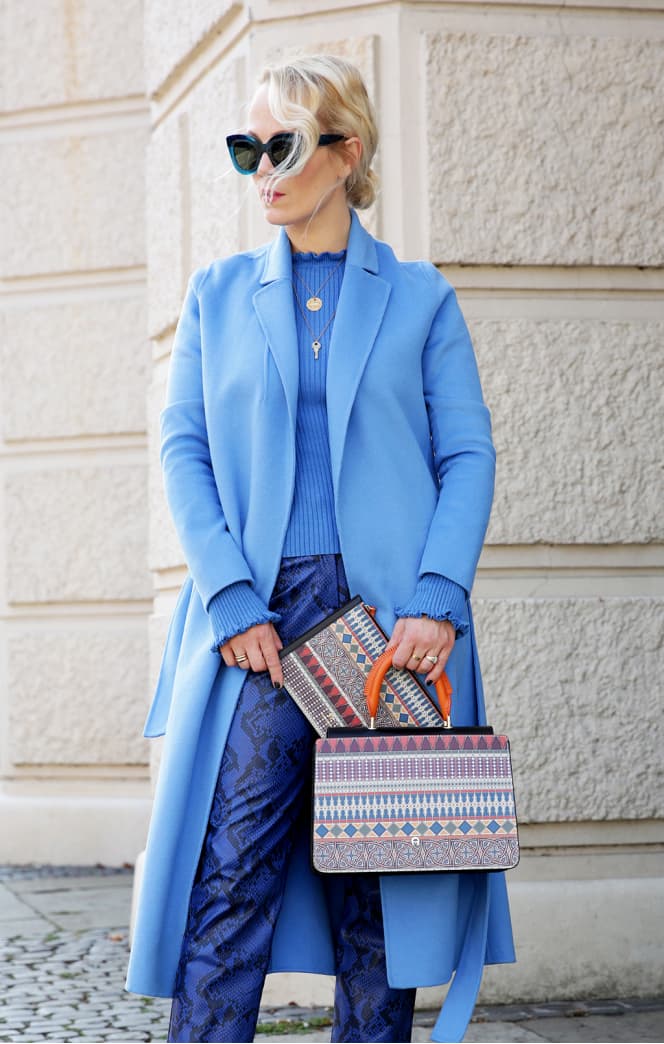 Back to all topics