BEST OF THE AIGNER FALL/WINTER 2019 COLLECTION ENLIGHTENMENT
BEST OF THE AIGNER FALL/WINTER 2019 COLLECTION ENLIGHTENMENT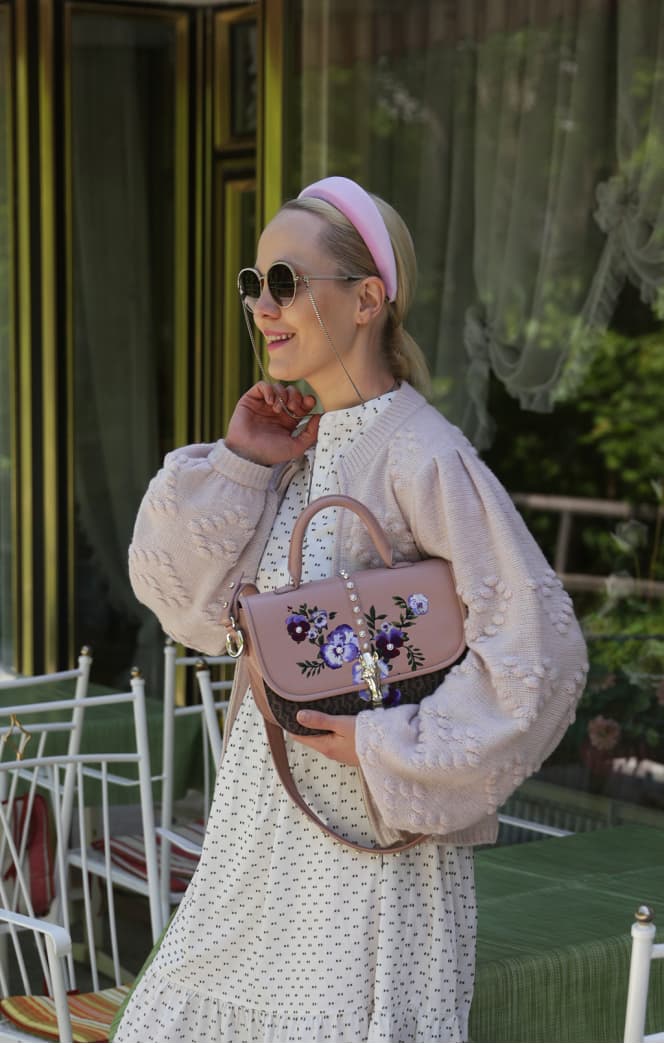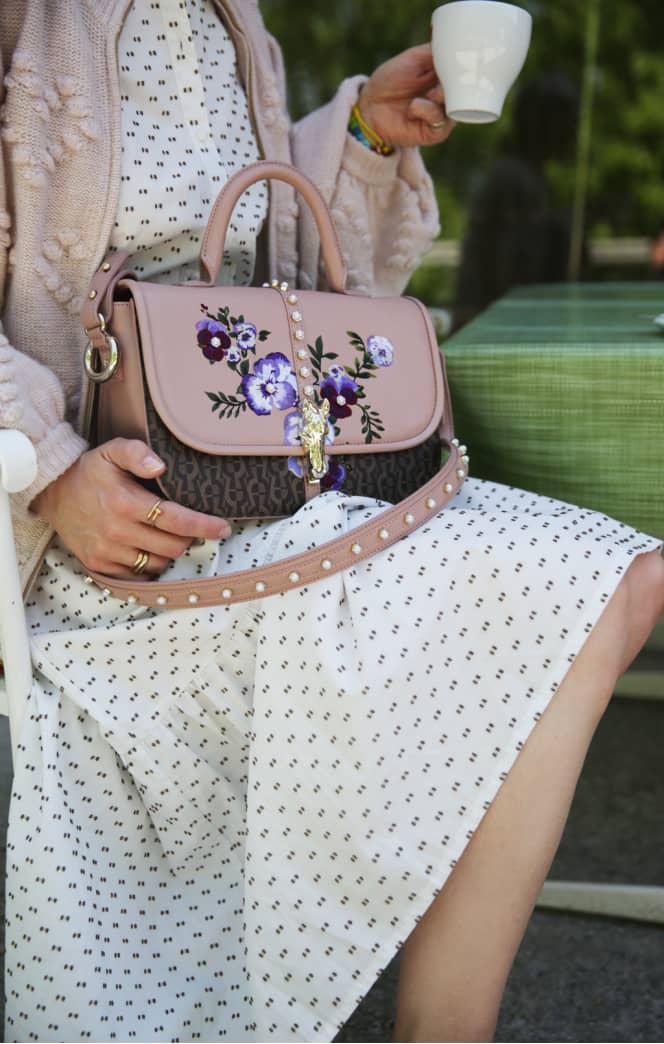 EPONA BAG

For the start of the ENLIGHTENMENT Collection, AIGNER once more demonstrated horsepower - this time with the Epona Bag. Grace, beauty and vitality symbolize horses as well as this very special bag. The Epona Bag represents the fusion of a tophandle model and a saddle bag from AIGNER's archives from the Seventies. The result was a new, luxurious heritage series. Aside from the pansies, the gold horse's head is one of the special features of the ENLIGHTENMENT collection and makes our girls' horse-loving hearts beat faster.

Styling tip: I wear the Epona Bag with jeans, dresses or a pantsuit – simply everything!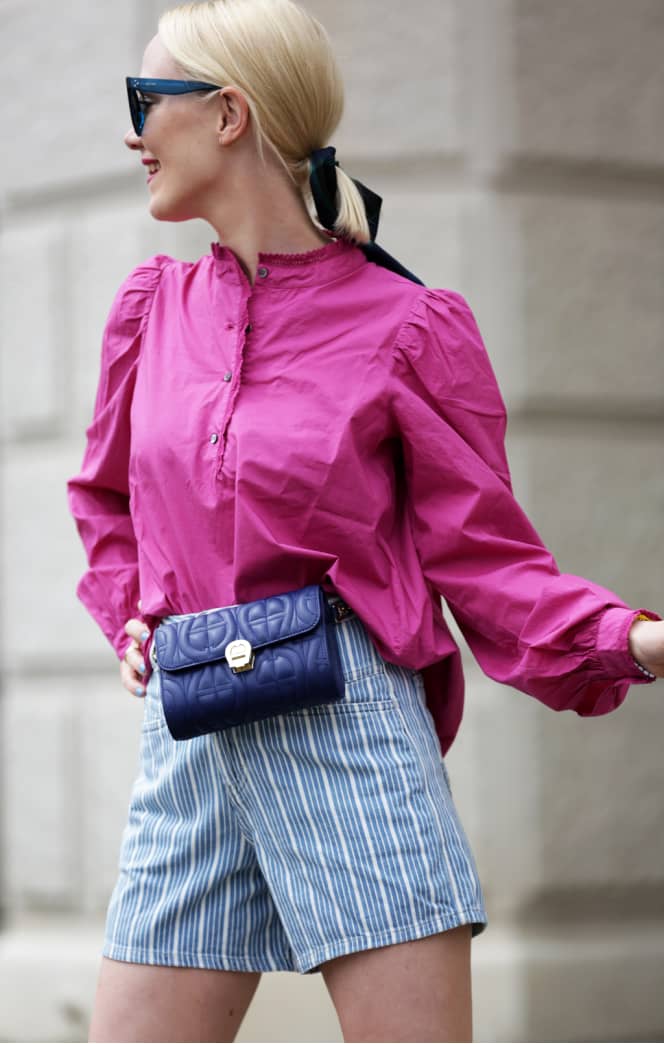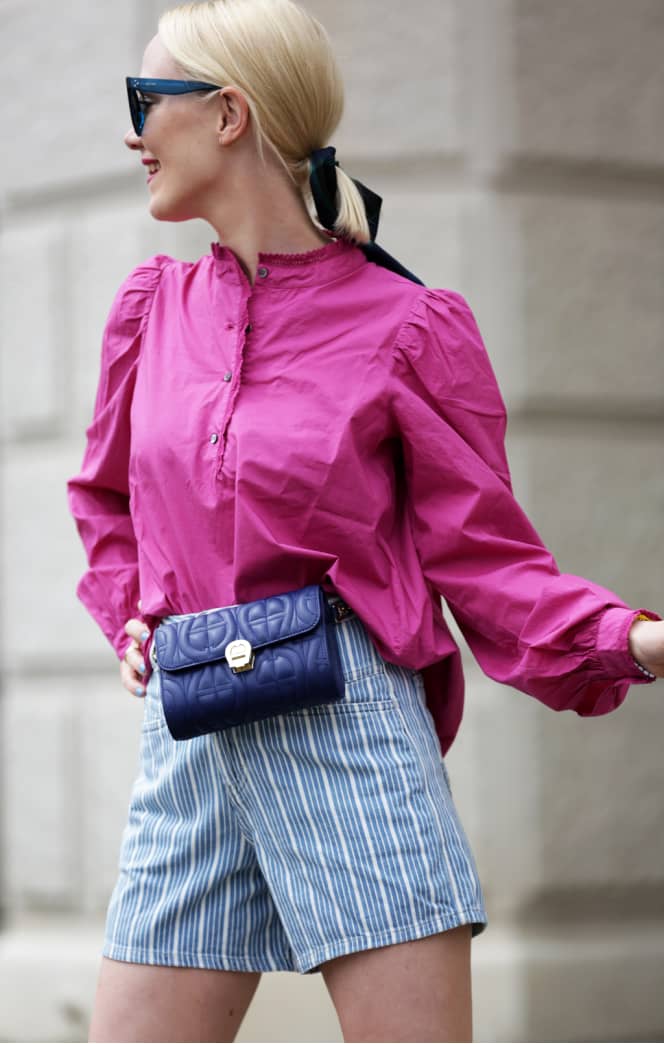 GENOVEVA BELT BAG

Are you looking for a small bag which can be discreetly integrated into every outfit? Which lets you have your hands free and your head full of ideas? I was looking for a bag small enough not to bother me but big enough to receive thunderous applause! May I present: the Belt Bag from AIGNER' Genoveva line is here. The best things really do come in small packages! The new belt bag with its rounded down, oval form is now the luxurious answer to a sporty idea of carrying your daily essentials very close to you! I love it!

Styling tip:
With the adjustable belt, the bag can not only be worn around the hips but also crossbody. For an extra helping of nonchalance. I am also wearing a thin silk bandana from the Enlightenment Fall/Winter Collection in my hair, which definitely offers a lot of variety with its double-sided print. A truly charming accessory you can customize in many ways – I like to wear it in my hair, on my wrist, around my throat or wrapped around the bag's handle.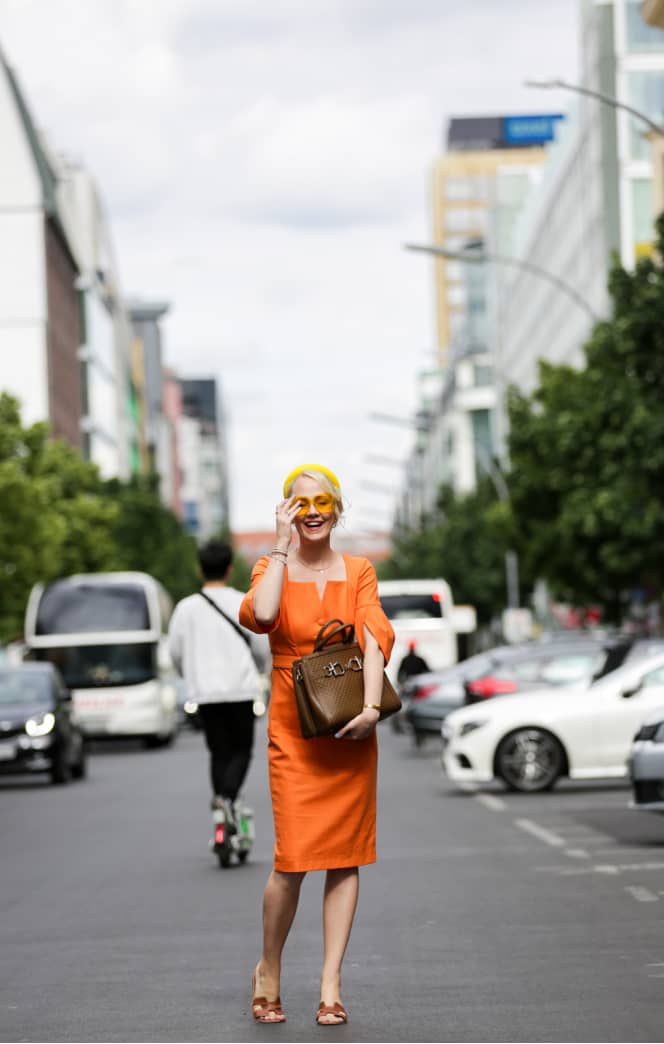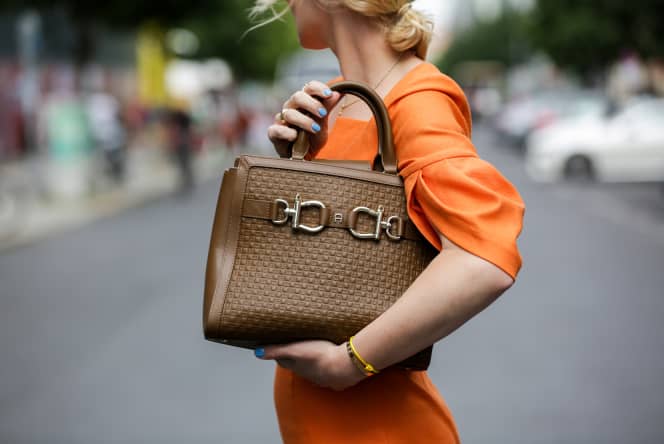 SAVONA BAG

AIGNER's new Savona Bag, which served as my faithful companion during the Fashion Week in Berlin, proves that brown is the new black or, better yet, a worthy alternative. It is considered to be one of AIGNER's it-pieces in the current Fall/Winter 2019 Collection. By the way, the special embossment (juxtaposed AIGNER logos) has been reinterpreted for the line and comes from the archives of the long-established company from Munich. It adorns this handle bag in two sizes as well as a small shoulder bag.

Styling tip:
With this timeless handbag, warm autumn colors look as exquisite as shades of white or cream. I like wearing it on a daily basis as well as for business meetings.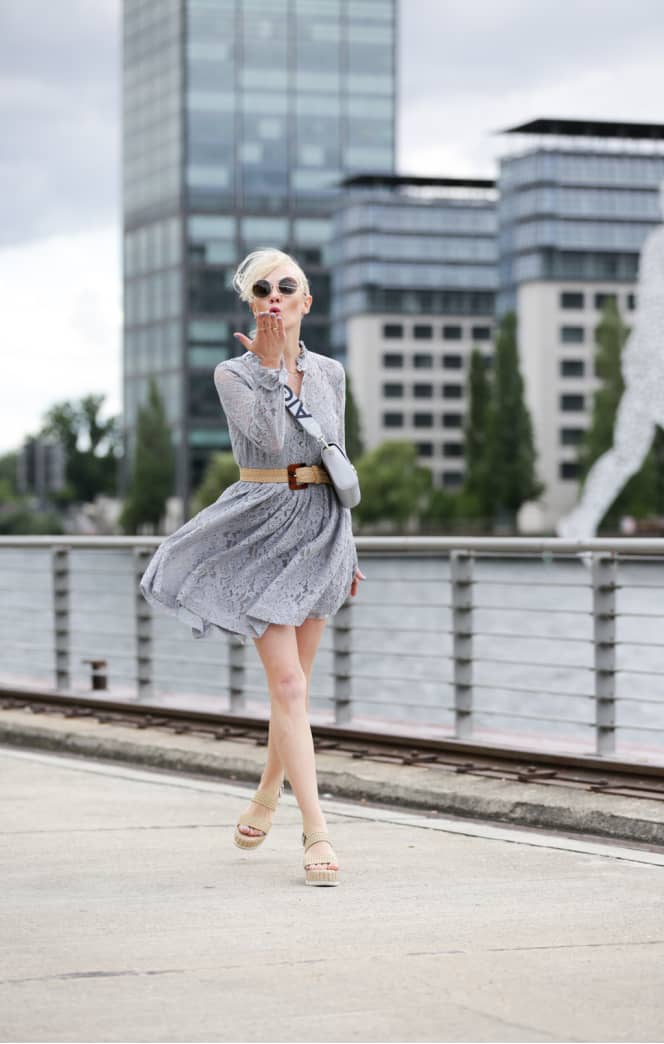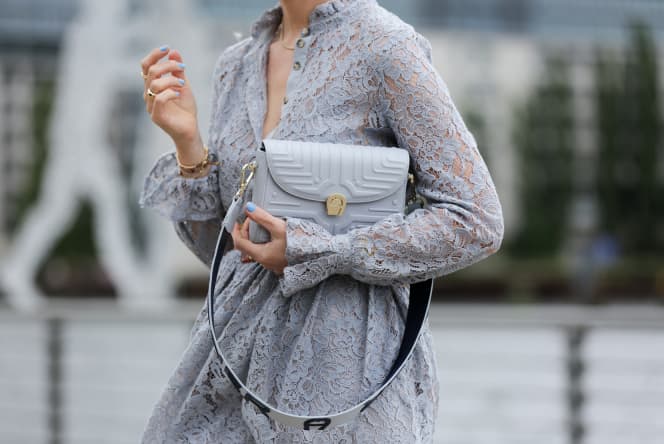 GENOVEVA BAG

In July, I took the Genoveva Bag to the Berlin Fashion Week, so I had a true shooting star by my side. For one thing, there is the 3D embossment covering the entire cowhide leather of the small, slim, rectangular shoulder bag in a waffle look. The lines and strokes are supposed to remind us of the art form Art Deco. On the other hand, there is the color, oh yes, this incredibly cool ice-blue color which makes us long for looks in snow and ice.

Styling tip:
I have also added my special touch to the Genoveva Bag with the matching AIGNER strap. Which you can do too, by the way. In the online-shop, AIGNER holds many great shoulder straps in store for you and your bags.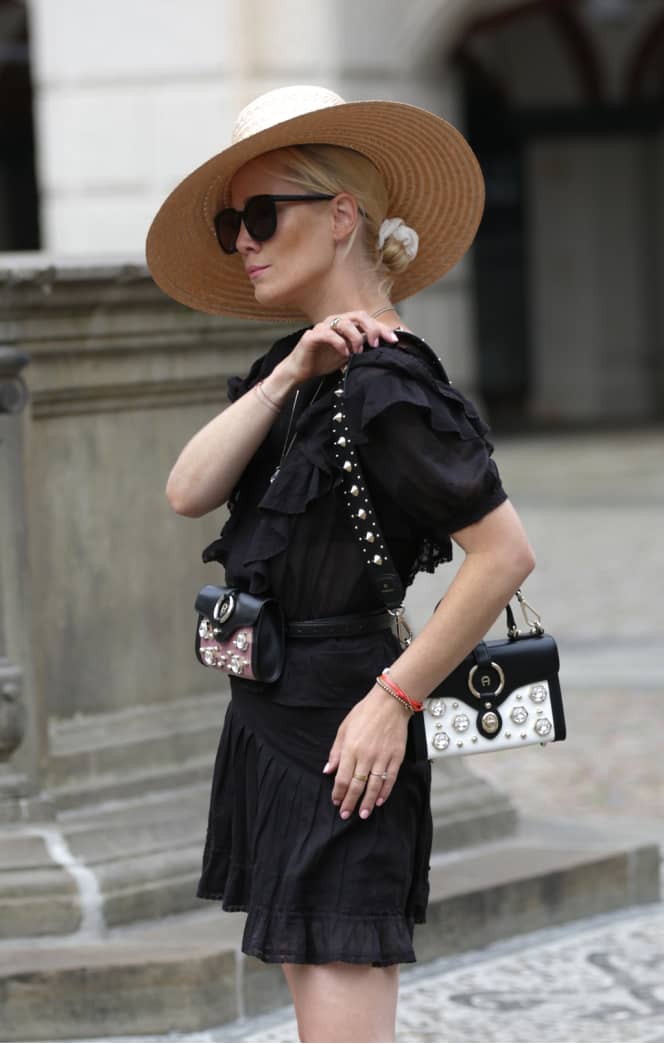 DIE FIORENTINA BAG CRYSTAL

There are elegant bags and then there is the Fiorentina Bag. Ladies, forget everything you thought you knew about eye-catchers. The Fiorentina Crystal Bag will make you sparkle like a star in the sky and awards 100 glitter points to every outfit. I was so excited to be able to wear this bestseller series in the special crystal version from the current Enlightenment Fall/Winter 2019 Collection for you that impulsively, I could only think of wearing it with a black outfit for this shooting. There was no way I was going to steal these jewels' thunder. However, what I realized when wearing it was: "Baby, with these bags, you are the show!" It does not matter at all what you combine it with, it always looks amazing. You don't believe me?

Styling tip: Just wear jeans and a t-shirt with this bag and you will jump for joy!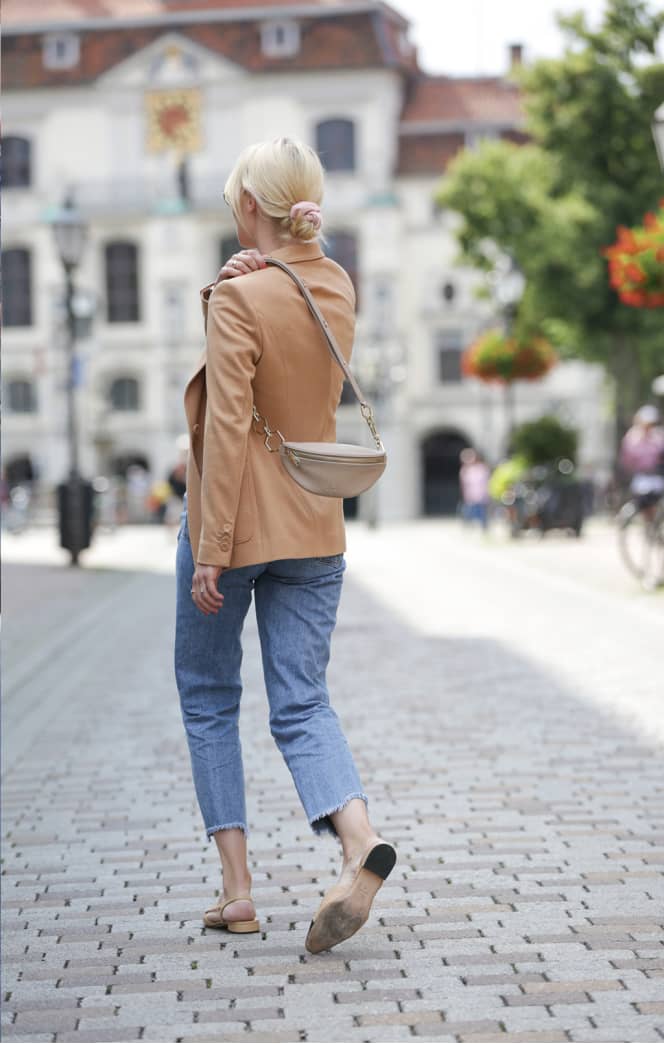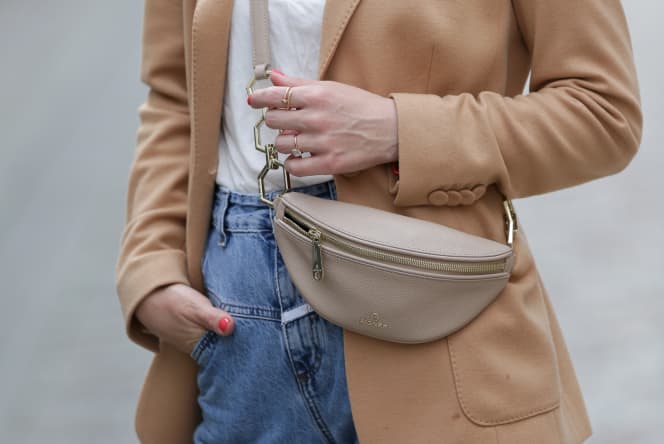 SERENA BELT BAG

It can be called a belt bag, a fanny pack or a hip bag – the trend bag from the Nineties has many names. But did you know you can also wear it in different ways? Today, I will show you the three coolest versions with my top model of the Serena Belt Bag from AIGNER's current Fall/Winter 2019 Collection. It is more than a fanny pack, because with its adjustable strap with the statement gold hexagon rings, it is just as versatile as a big bag. Wear it in a classic style around the hips, crossbody or over your shoulder. Since it is so easy to combine and elegantly adapts to every outfit in a casual way, I can think of no reason why this trend should ever end. Now you just have to listen to your gut feeling and decide on one of these four great colors: Burgundy, Deep Blue, Light Taupe and Black.

Styling tip:
This fall, simply try wearing it as a belt bag over your coat. Looks very creative and casual!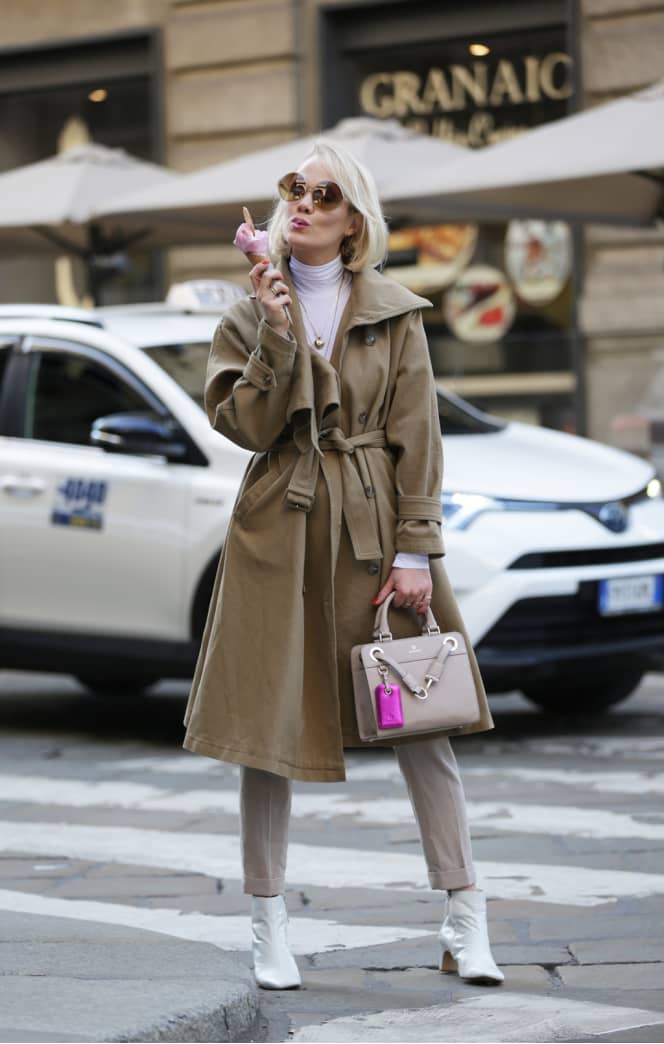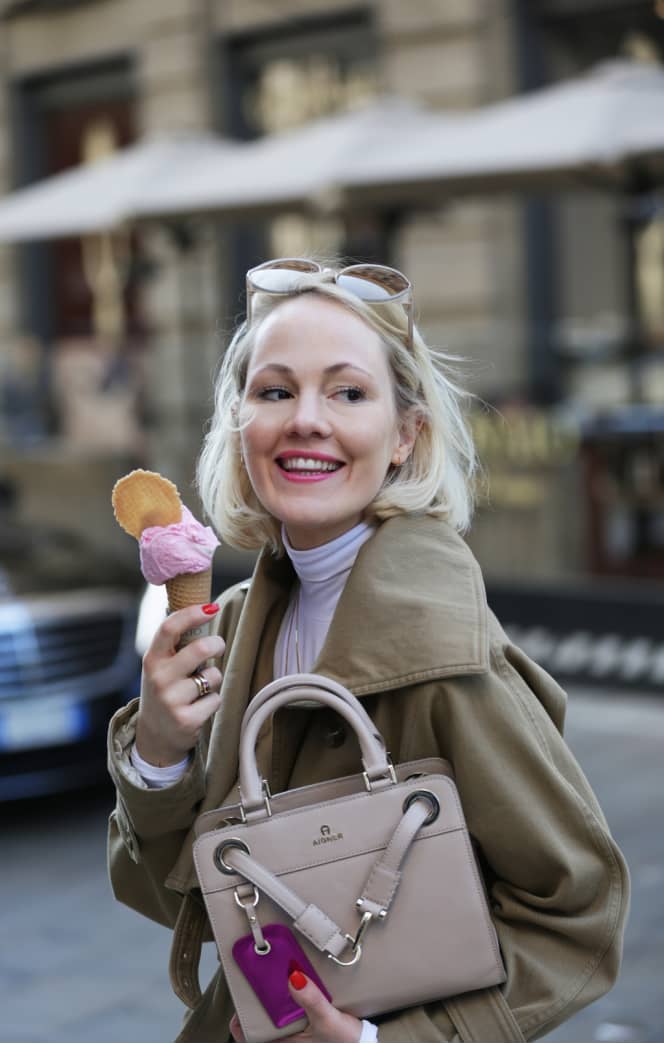 CAVALLINA BAG

Attention! You will not be able to avoid the bag I want to present to you now. Too many good arguments supported by two handles. The details are too sophisticated for us to be able to withstand them. The classic form and its prints – unmatched. Cavallina is Italian and means young mare. Need I say more? Inspired by AIGNER's archives and brought back to the modern era, the handbag comes with a shoulder strap, a contrasting metallic mirror and a classic leather cord. If you try to widen the bag at the outer edges, the outer leather strap gains in tension and you obtain more leeway when filling the handbag. Even with this small version.

Styling tip:
Wear pink lipstick which matches the Cavallina Bag's small accessory. A small detail with a great effect!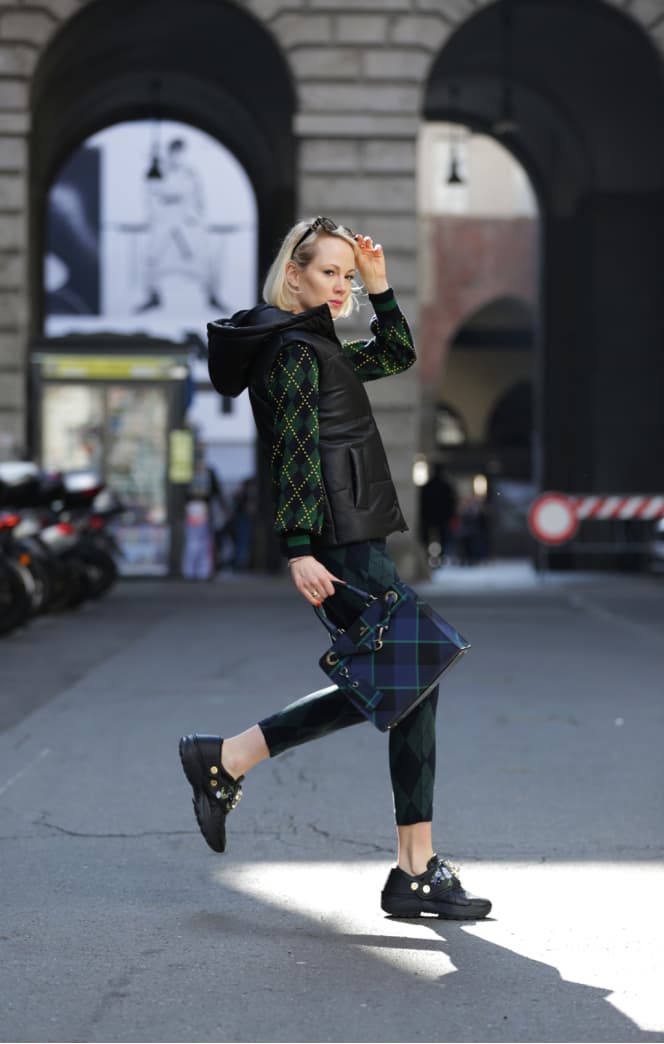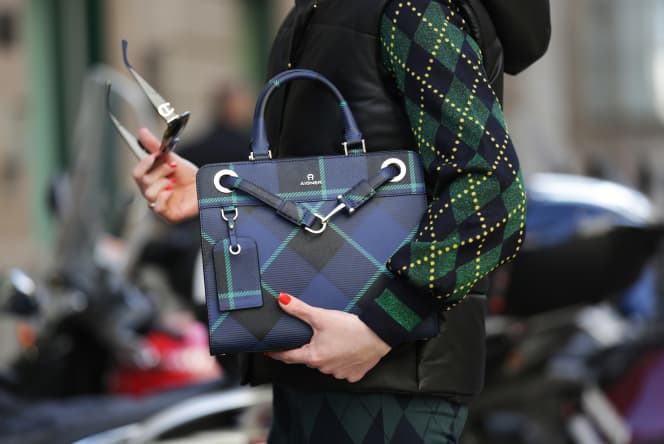 CAVALLINA BAG CHECK

It seems as though we will not be able to avoid this trend during the upcoming autumn and winter. And why should we? We love this symmetrical pattern which subliminally symbolizes clarity and poise. Did you know that? This way, strong women like us make a bold statement in favor of fashionable power dressing. Luckily, AIGNER was one of the first brands to pick up and understand this trend. Obviously, the Cybill as well as the Cavallina Bag have squared no effort.

Styling tip:
I myself like to style the check pattern according to the motto "all is permitted that pleases" and today, the all-over look pleases me. Which does not mean that I might not wear a wild mix of styles tomorrow or prosaically combine it with jeans and a t-shirt. The only difficulty: you can choose the AIGNER check pattern in two color variations – dark mauve or deep blue. What is your wild fashionista's heart passionate for?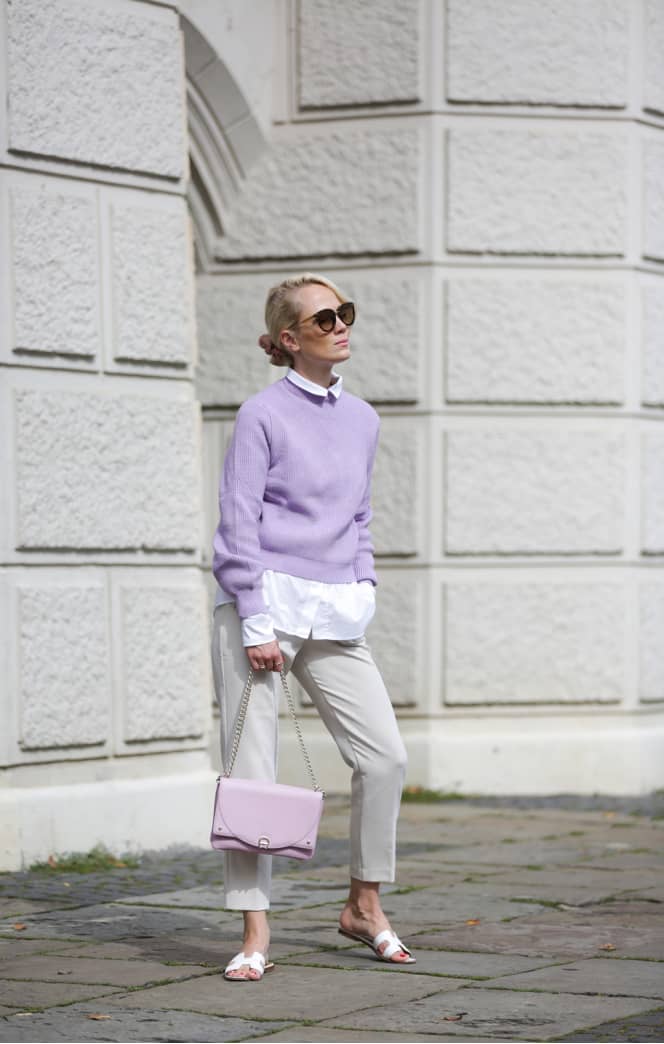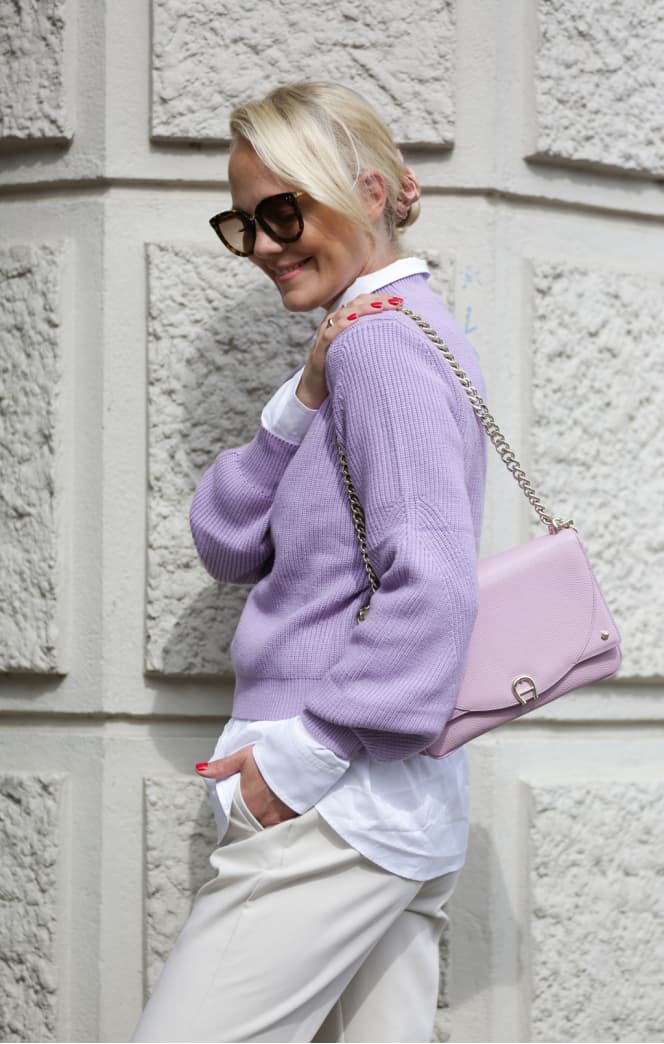 DIADORA BAG

Pastel shades in the fall? Oh yes! It is time to liberate yourself from the notion that certain colors and shapes can only be worn in accordance with seasonal circumstances. In fact, you have to wear what makes you feel and look good. Don't you agree? Pastels in the fall are a soft transition as well as a welcome highlight for the eyes and correspond perfectly to the allegory of AIGNER's Enlightenment collection. The Diadora Bag is a classic double-flap bag and the it-piece of the hour, because thanks to its opulent chain and its ideal size, it is welcome everywhere. It can be worn crossbody during the day as well as over the shoulder in the evening. Styling tip: Did you know that you can combine pastels with literally anything? Even darker shades like brown, khaki and black harmonize perfectly with them. Some things you just have to risk and then enjoy!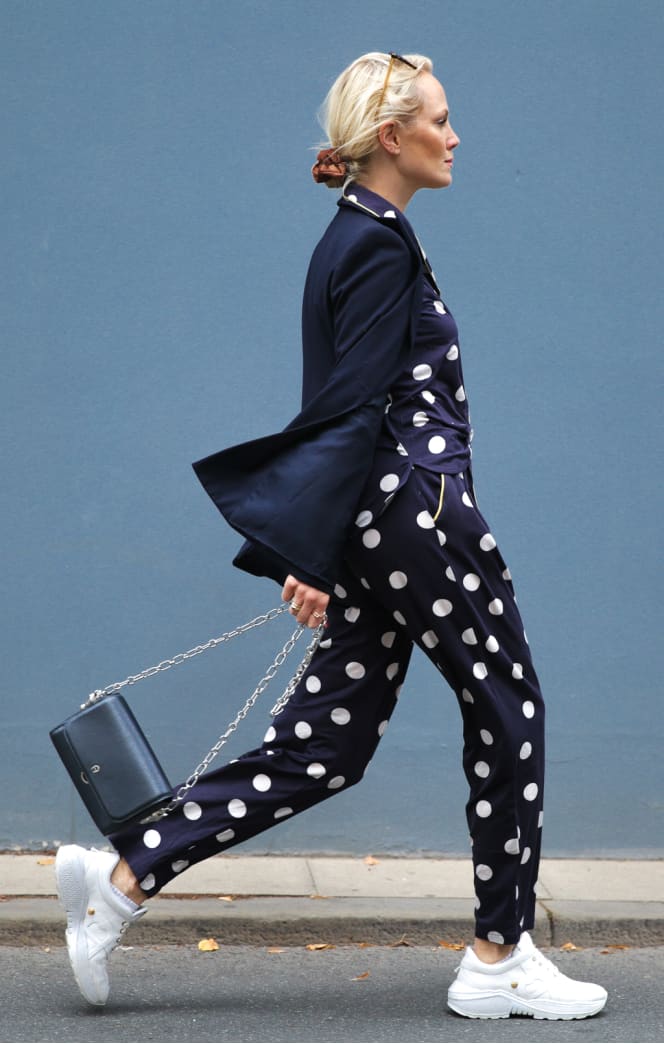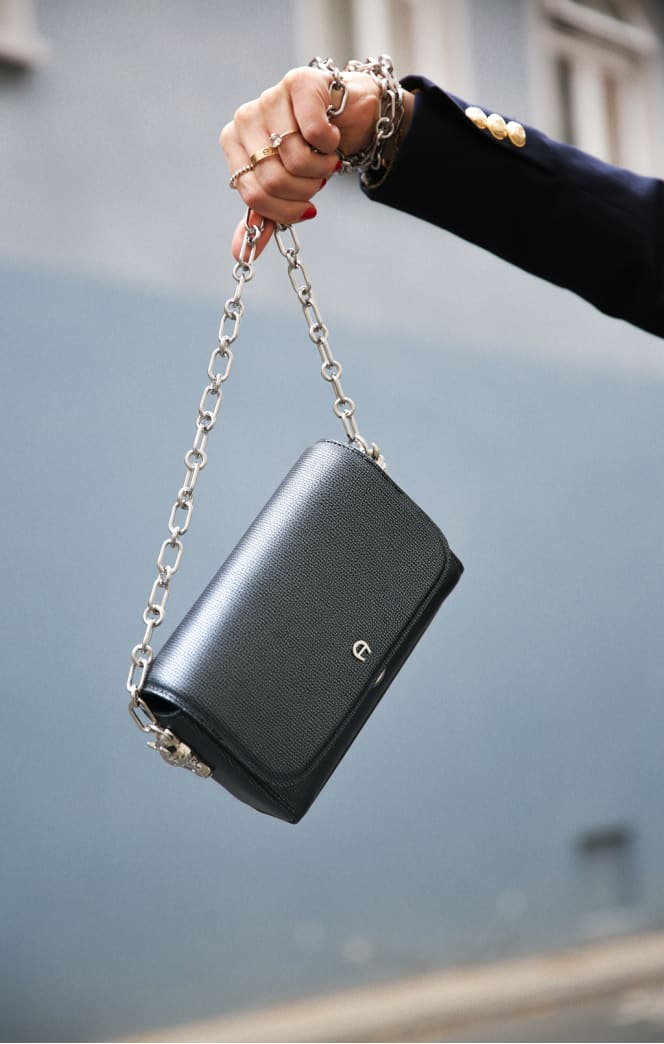 GRAZIA BAG

Being creative, innovative and inspiring liberates unimagined superpowers in you, resulting in you radiating even more energy. You don't believe me? Then you should simply go to the nearest AIGNER store, take a look at AIGNER's new Grazia Bag and throw it over your shoulder, no matter what outfit you are wearing. I promise, a supposed evening bag can turn into a hip eye-catcher in an instant, making your outfit a true source of inspiration. The elegant metal chain and the horses' heads on the sides of the small bag are an exquisite combination of new and old and perfectly reflect AIGNER's roots as well as the modern touch. A small extra if you love attention to detail: the inner lining was outfitted with Alcantara and you can immediately feel the softness and high quality of this fabric.

Styling tip:
Like me, you prefer wearing gold instead of silver? Then you should go for it and try something new. If you remain unconvinced but still think the bag is cool: it is also available with gold metal elements. The contrast is magnificent. In any case, there should really be something for everybody in the color range of black, deep blue and dark mauve.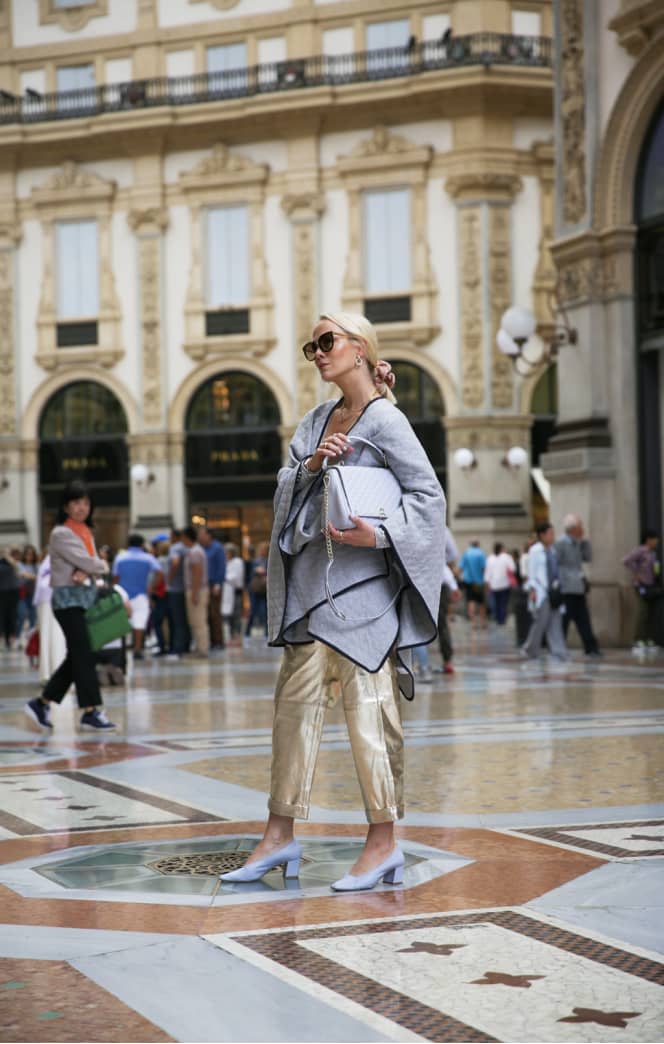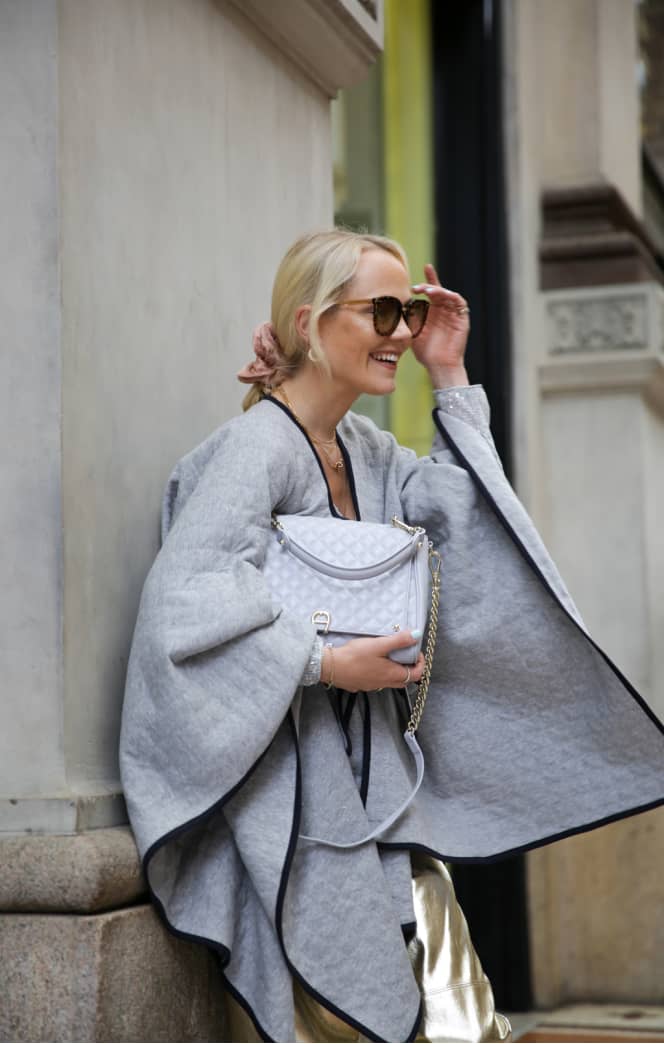 GARDA BAG
Say hello to the sweetest temptation since the existence of handbags. Whether in a delicate Shadow Grey or a Light Mauve, the Garda Bag makes the gloomiest autumn sky light up. And the best thing is, the handbag can be worn in two versions: either with the casual top handle connected to the leather via two gold hooks or crossbody with a detachable shoulder strap.

Styling tip: The pastel shade appears even more classy if you combine it with light shades and opt for an elfin make-up.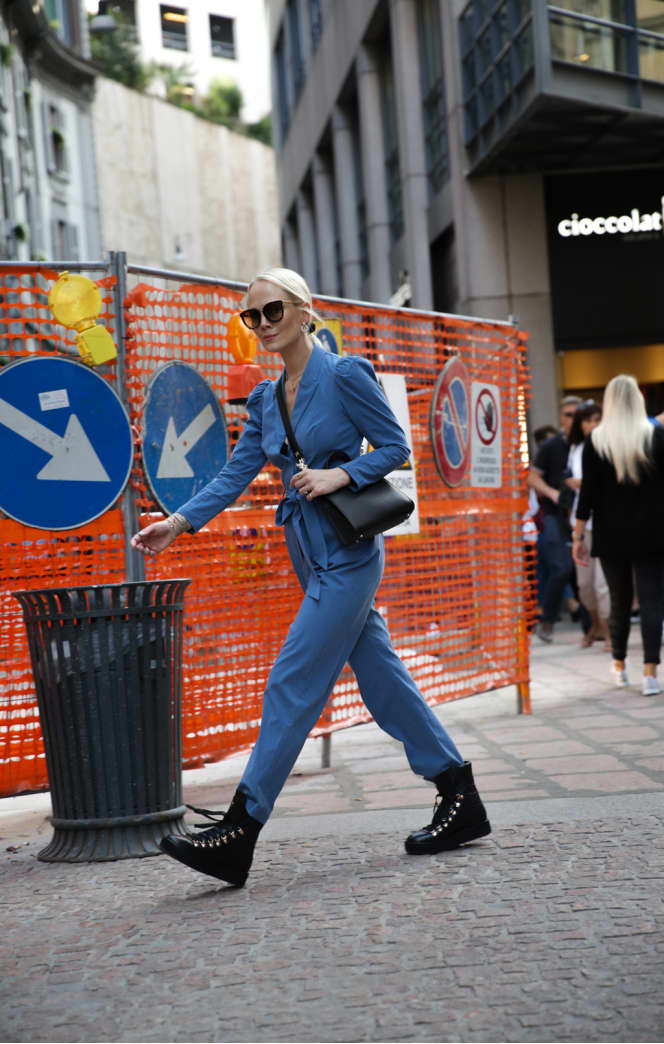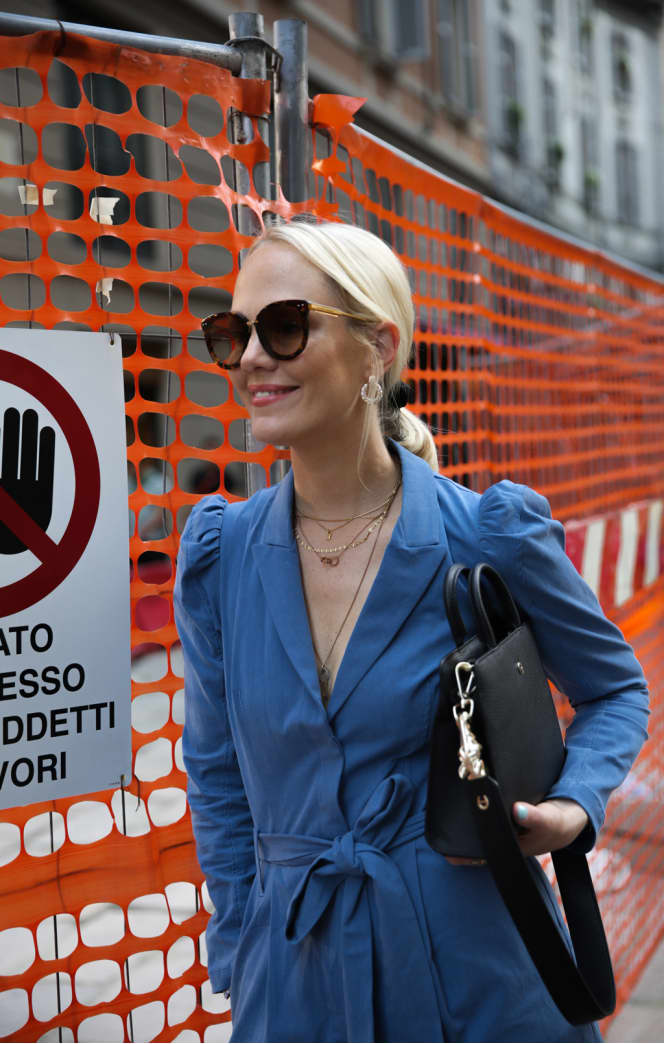 CYBILL BAG

Attenzione attenzione – this small Cybill also definitely demonstrates some horsepower. Pure elegance coupled with unique quality - AIGNER once again backs the best horse in their stable with the small Cybill Bag. For the current Fall/Winter Collection 2019, it comes with the horse's head on the strap as a heritage detail and manages to not only seduce me completely, but also all the other fans of the traditional company from Munich. Nice to know: it is the first time that AIGNER's Cybill also presents the gold metal decor in the form of a horse's head. With reinforcing seams on the outer edges and protective nails on the bottom of the bag, the dimensional stability of the leather bag is supported by the best Italian craftsmanship, allowing the owner of this designer bag to enjoy her high-quality accessory for a long time.

Styling tip:
This bag will stand by you no matter what. Combine it with whatever you like. It knows no occasion or styling rules and will play along with anything!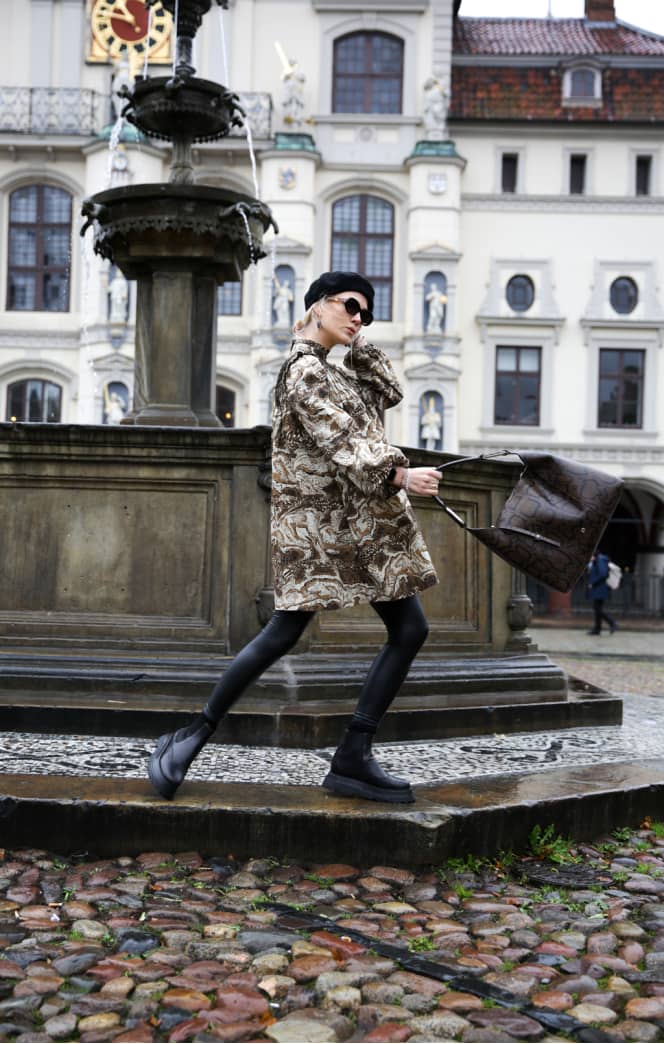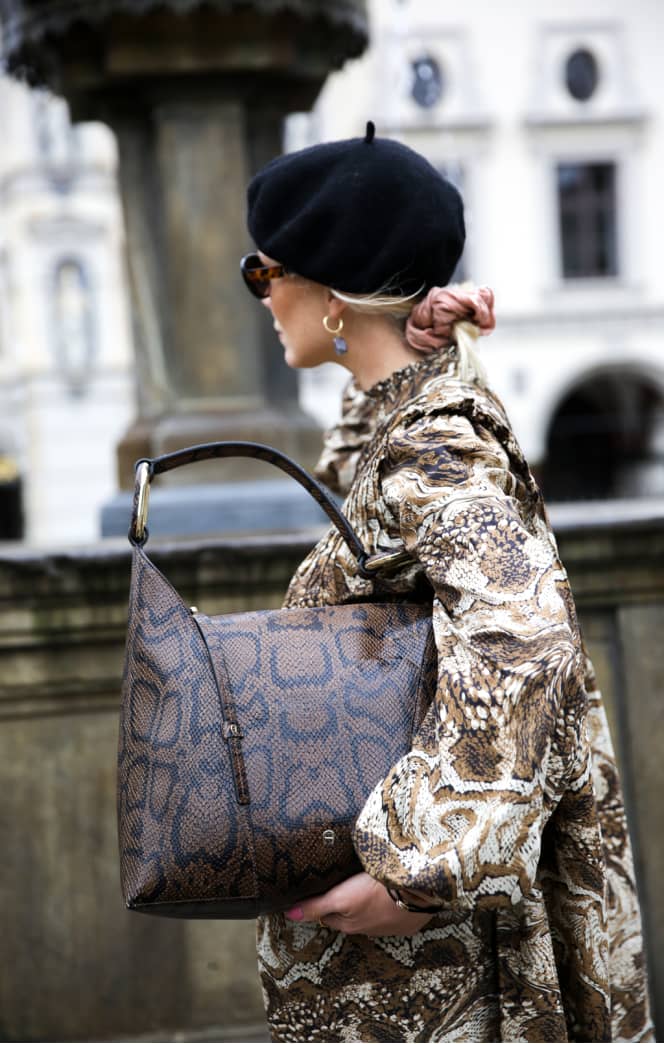 DANA BAG SNAKE

For me as a mother and businesswoman, this is the ultimate bag. Why? Its format alone is unmatched. Elegantly carrying diapers, baby wipes and snack boxes during the morning meeting and then immediately collecting the kids for play dates and playground exercises works perfectly well with this inconspicuous bag. The Dana Bag is definitely able to keep up with me and my daily routine, thanks to its power and volume. With its wide shoulder strap, the already very light bag additionally allows for a very comfortable wearing experience. The fashionable snake print completely covers the hand-buffed cowhide leather. The inner lining is made from beautifully soft velour. So you will enjoy looking for things in this bag.

Styling tip: Combine it with the matching snake boots or snake belt! Unbeatable!
Back to all topics