LOVE IT! AIGNER x GALA HOODIE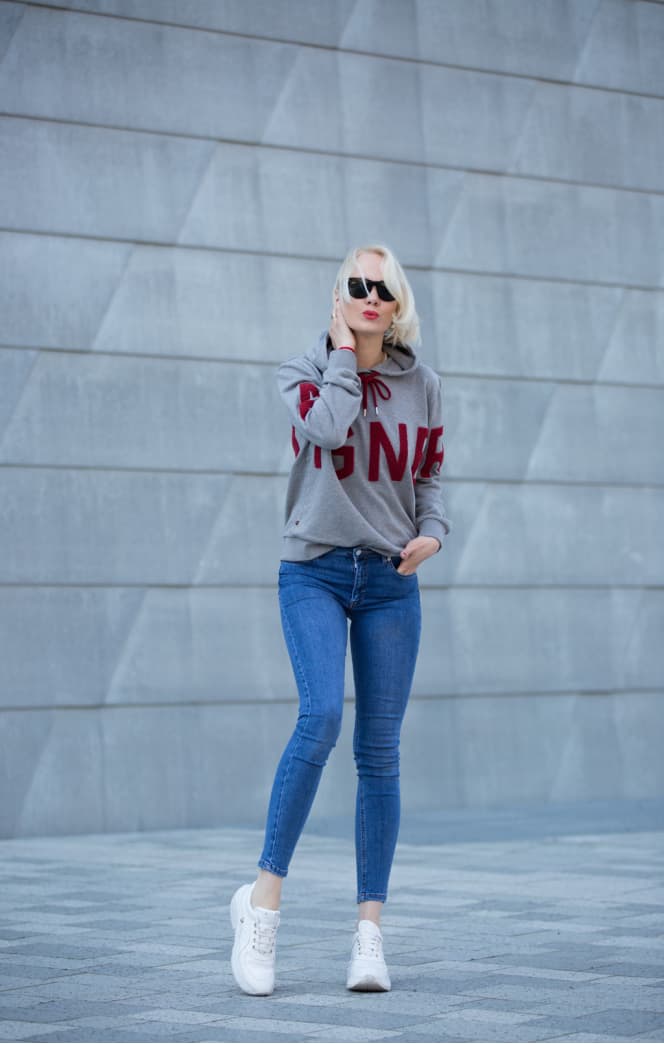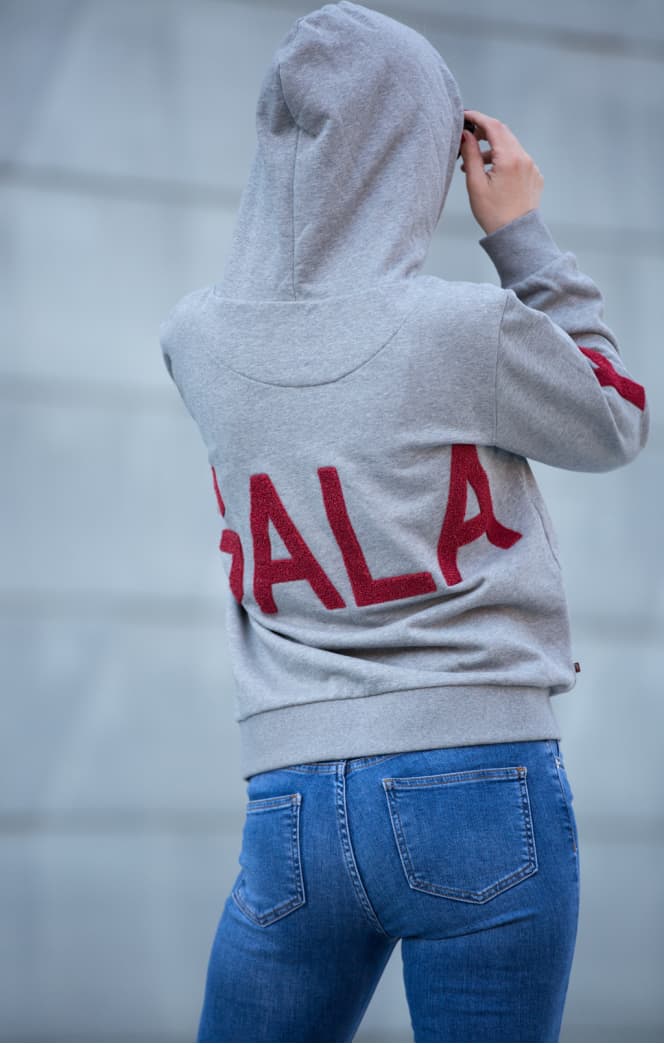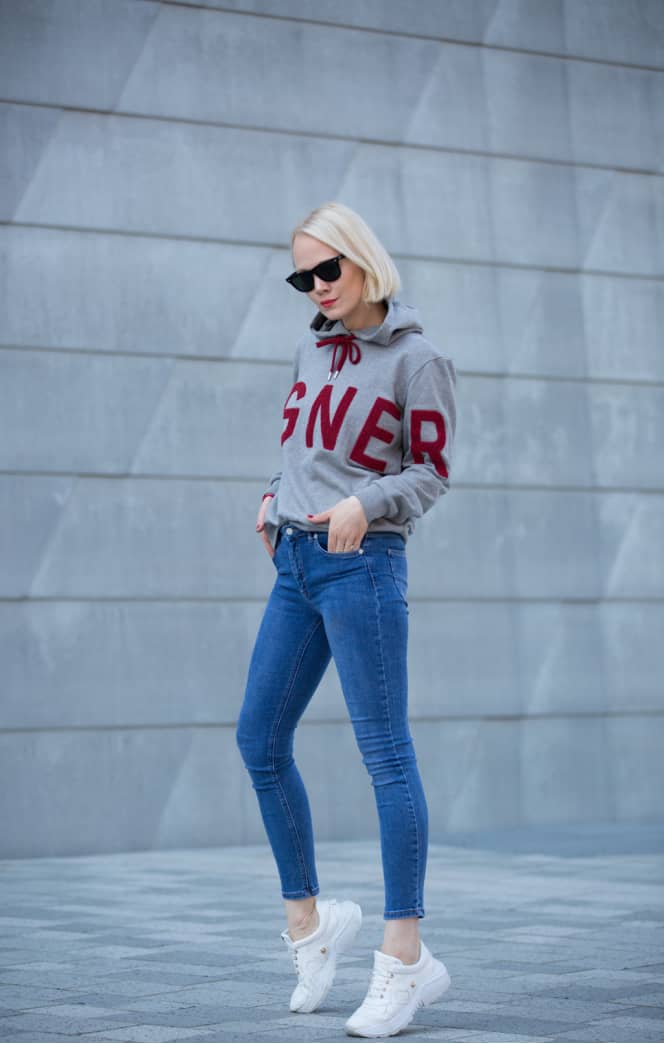 LOVE IT! AIGNER x GALA HOODIE
Attention! There is a double helping of style power approaching. Because two people who ought to know all about it have collaborated in order to lend some gala feeling to our wardrobe. With a cool hoodie.

Gala and hoodie? Excuse me? Okay, let me start at the beginning.

GALA's Fashion Director Marcus Luft and AIGNER's Creative Director Christian Beck have created an it-piece hoodie, in a limited edition of 250 pieces. And the two of them obviously got along so well that the little number could become our favorite piece - or what do you think?

During the exchange and the creative process, the choice fell on gray jersey as a material and clean, big Lurex lettering in the typical GALA shade of red. So now AIGNER graces the front and GALA adorns the back. As an eye-catcher, the hood's cords are also in a flashy red tone. Another highlight: on the inside of the collar, there is an "AIGNER x Gala Limited Edition" embroidery.

Marcus Luft about the collaboration: "Glam hoodies are the it-pieces of the season. I am very glad that we were able to create a particularly elegant version with AIGNER! Our hoodie with the Lurex logos can be styled casually with jeans as well as elegantly with a pencil skirt or leather leggings.

What I particularly like: It is also flattering for men!" For my part, I love the AIGNER x GALA Hoodie in combination with skinny jeans as well as with a colorful flower dress as a sort of jacket substitute. Combined either casually with sneakers or, for an extra helping of glamor, with red high heels. In order to reflect the hoodie's shade of red, I like to resort to my red lipstick. Et voilà: The casual, cool look is finished! Please give us more of these versatilely usable it-pieces! I love it!

By the way, my husband is also over the moon for the AIGNER x GALA hoodie and has perhaps even worn it more often than me. It was only recently that I discovered the hoodie in his half of the closet again. So attention girls: the hoodie goes down very well with men as well!

The AIGNER x GALA hoodie has already been available since May 16th 2019 in a limited quantity in all AIGNER shops, online on AIGNERMUNICH.COM as well as at Breuninger and the KaDeWe Group.

Yours, Kate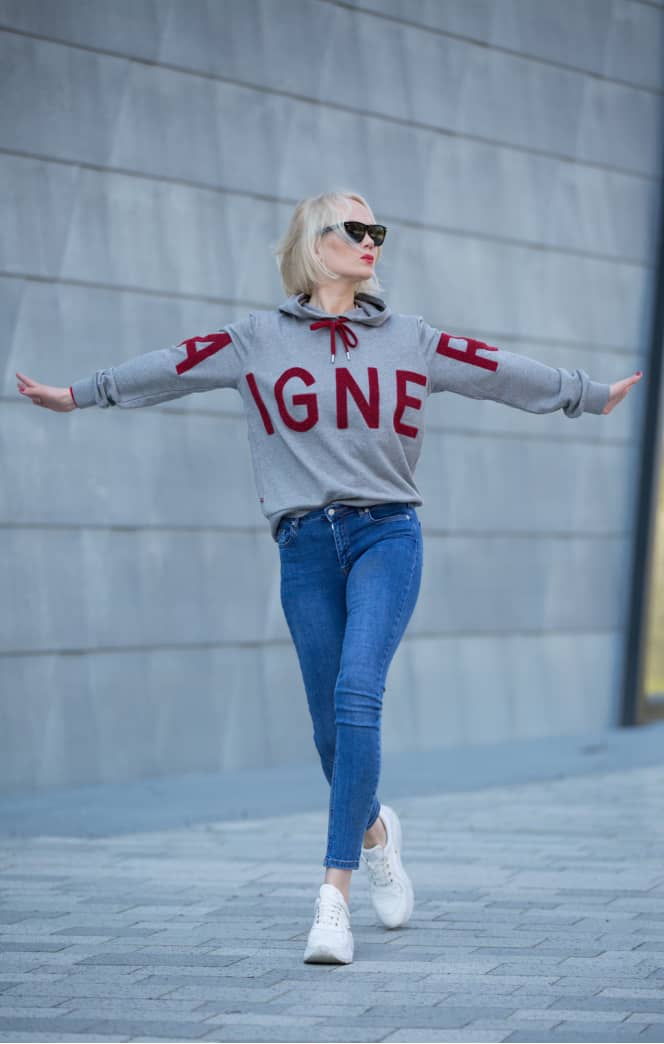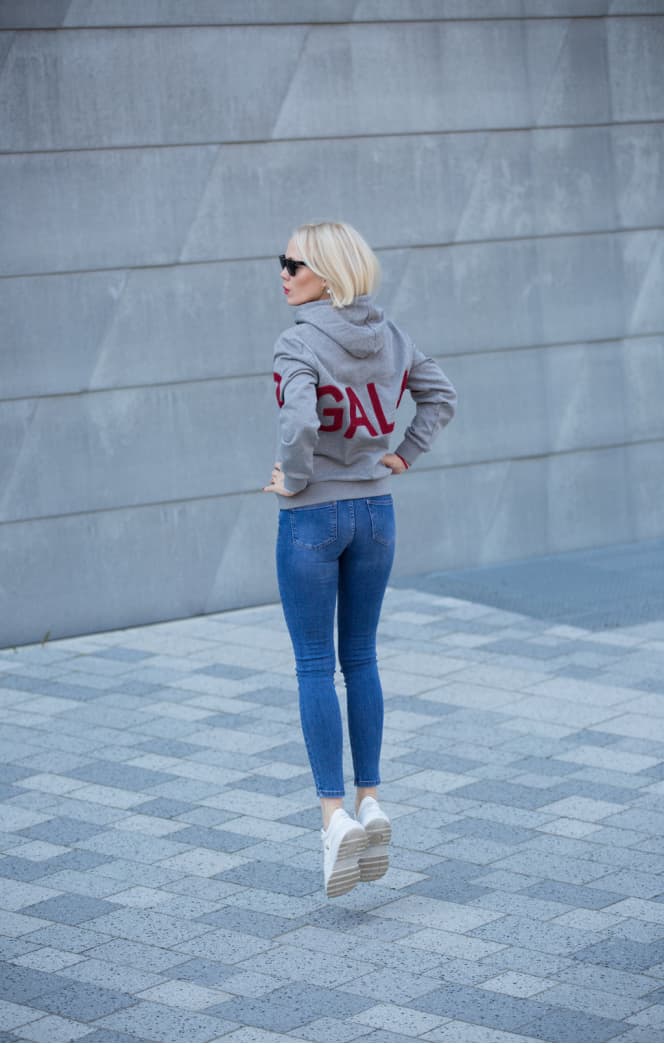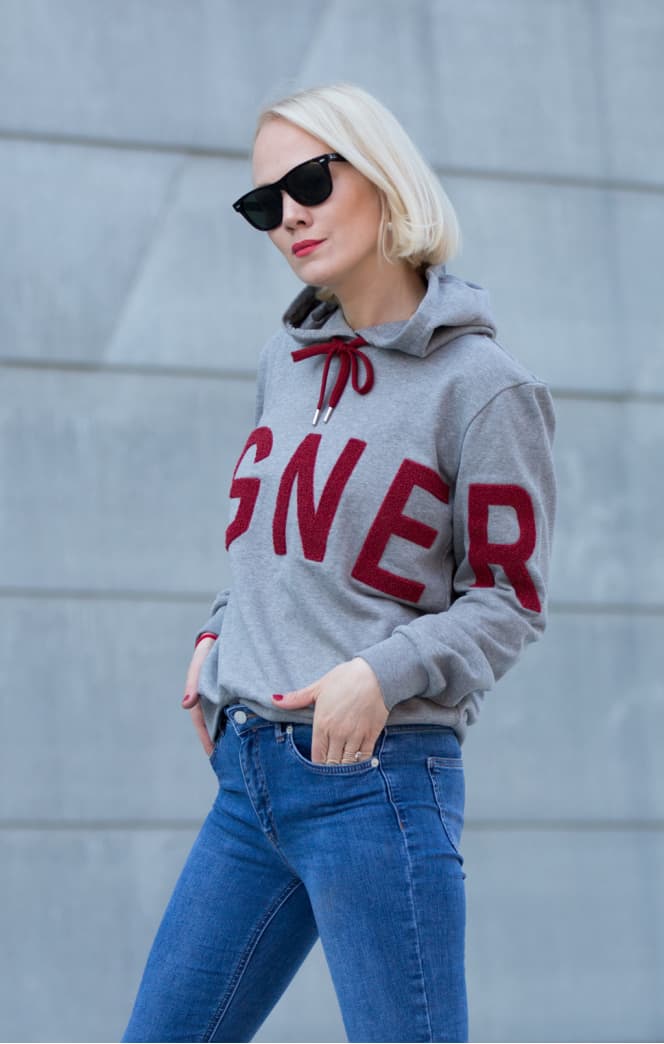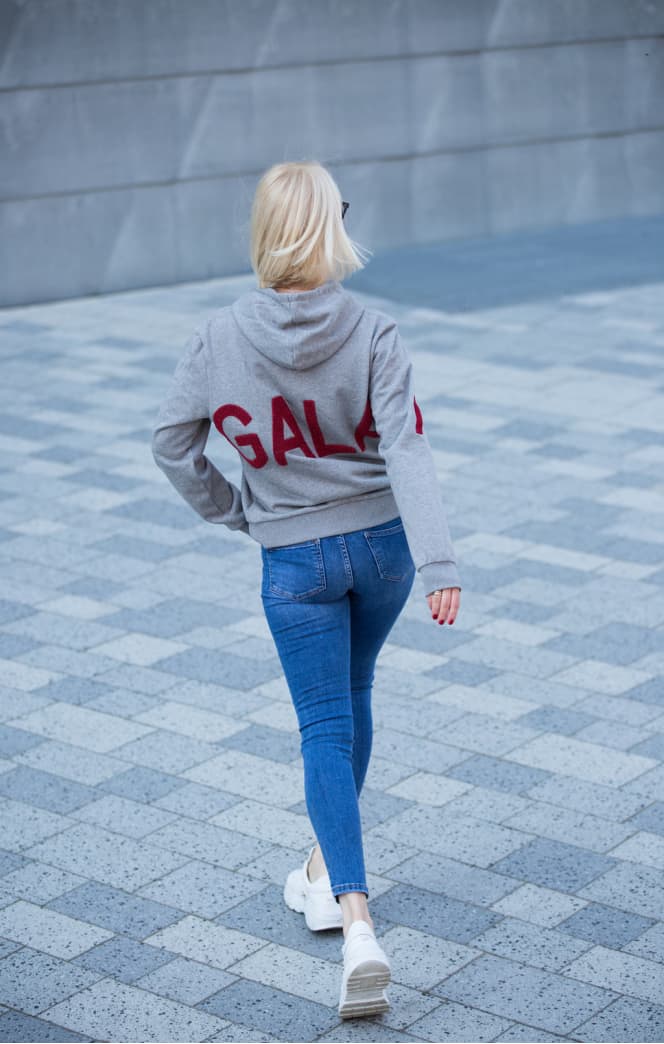 Back to all topics