A day of shooting with AIGNER



Photo shoots are always exciting. Regardless of how often I've already stood in front of the camera. You always ask yourself if you're posing correctly for the photographer and if the client will be satisfied at the end of the day. Especially when it's not my husband taking the photos. In addition to my work as a blogger, I'm also often booked as a model. This time, I was able to combine both jobs, because I was photographed recently for an AIGNER campaign. On the day of the shoot, I already took you behind the scenes on Snapchat and Instagram.

Today, you will get a detailed report! The shoot took place in my home town, Lüneburg.This was not only super practical because it eliminated any travel stress for me, I was also able to come up with a few cool location tips. One day before the shooting, I already went location scouting with the photographer. Since the images will be used on an international scale, we had to make sure that they were shot in an environment which was as neutral as possible. Finally, we chose Lüneburg's Stint Market. A mix of historic buildings, modern influences and typical urban elements constituted the perfect shooting location.

On the day of the shoot, the city showed us its best side and spoiled us with the fantastic light of the winter sun during the whole day. This meant that sun reflectors and shade sails were indispensable and a windbreaker was also necessary in order to be able to work on this windy day. But still better than an umbrella and rubber boots.

Our main goal was not only to draw attention to the products in the photos, but also to depict all the products' characteristics as distinctly as possible. Portraying multiple products in one image demanded particularly great skill. It's not easy to continue to look relaxed at the same time. Besides, in spite of the sun, it was rather cold, so after one or two hours, I did start to shiver. In this case, my rather unpretentious winter boots saved the day, although of course, they will not be visible later in the campaign images.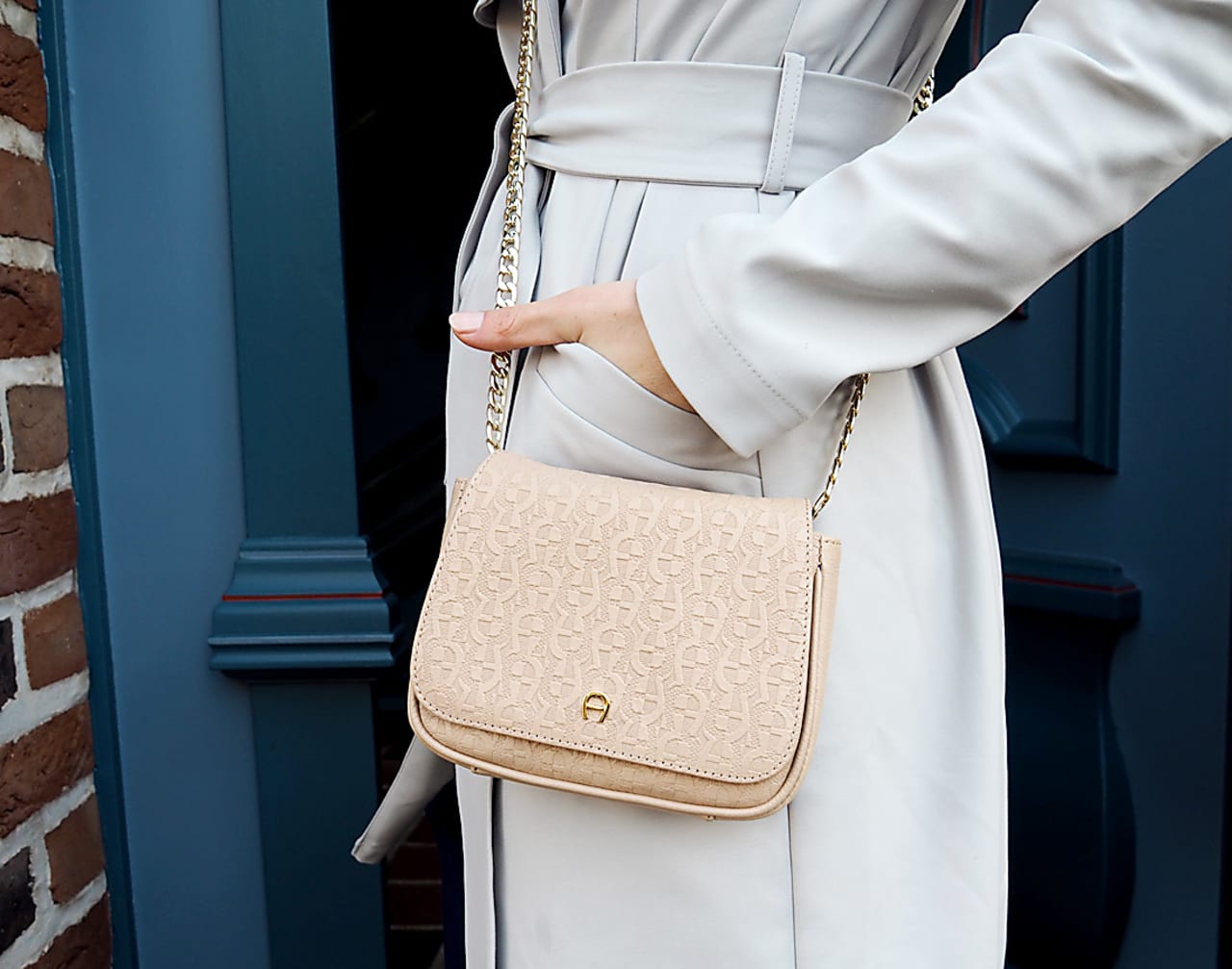 The object of the campaign will not be revealed yet. But maybe you will soon discover me here and there... in that case, I'm looking forward to your feedback.
By the way, I really fell in love with AIGNER's great coats. The grey trench coat or the turquoise coat - they will both have to be incorporated into my wardrobe next spring!

Until then,
love and kisses from Kate
Back to all topics