CAN MAKE ICE MELT – THE LUANA BAG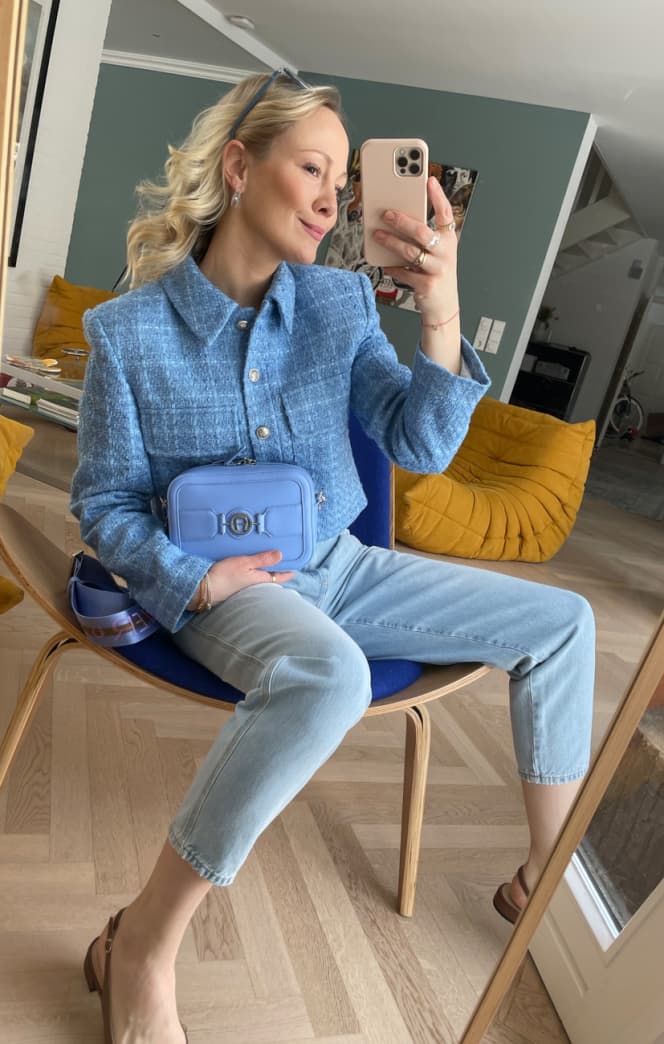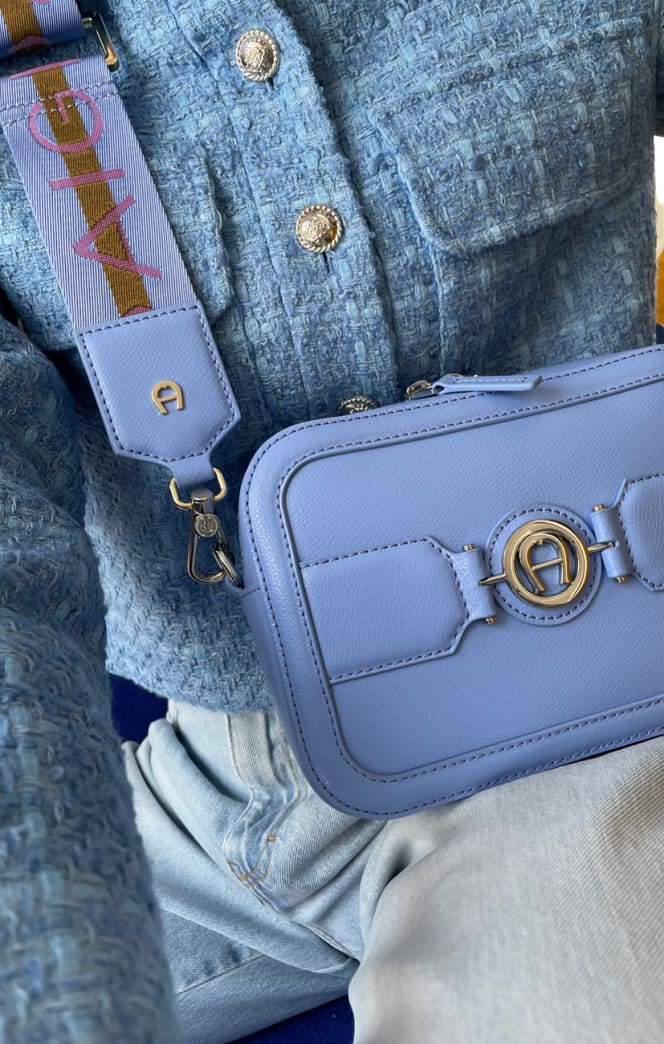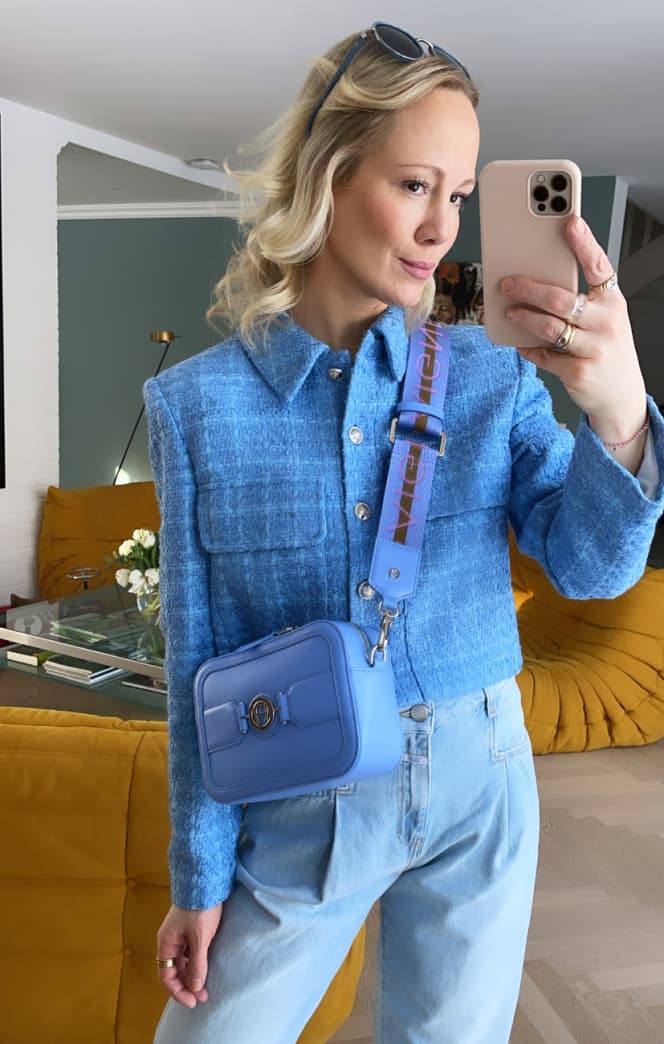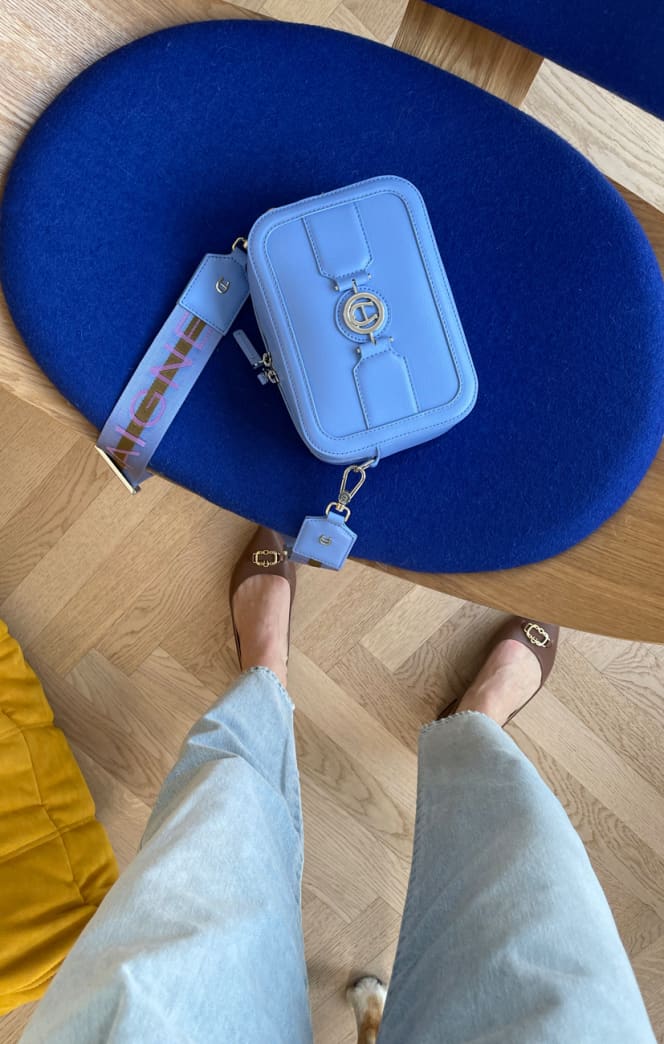 Let us show good sportsmanship and style a spring look in a winterly atmosphere without consigning ourselves to the freezing cold. We will do that by focusing exclusively on the magic of form and color, on something new that is moving closer. Plus anticipation, creativity and a certain instinct for trends. If you are well-informed, you already know: The Luana Bag, a small Camera Bag from AIGNER's new Spring/Summer Collection 2021 can offer all of that - and will therefore become our most faithful companion this year.

Why exactly will it not leave our shoulder? Because it is big enough to carry our most important belongings, it provides a certain retro charm and it combines athleticism with a healthy dose of elegance. In short: It is the perfect bag for the popular sweatpants and hoodie looks – and everything else that may come. "Bellflower Blue" is the name of the divine shade that is nestling up to my tweed jacket. As you can see, sporty goes well with chic and thus paves the way for an interesting couple. I am wearing the logo strap which is included and can of course also be combined with other AIGNER bags.

With my matching winter look, I also wanted to show you that black is by no means boring. When our coat pockets cannot hold any more, the Luana Bag comes to the rescue. Sunglasses, mobile phone, gloves, keys and other odds and ends are very discreetly within our reach. Moreover, I noticed that in this combination, it was not only very popular with me, but also with my husband.

I love it when we share, after all, I often help myself to elements of his wardrobe as well. If you are still not satisfied, you should take a look at the colors "Blossom Pink", "Plantation Green" or the special version made from high-quality, Italian leather and the natural fabric jute. The latter is so beautiful and has already been included in my wish list. Yes, the Luana Bag is very cool. However, it has managed to melt the ice between us! Which version do you like best?

Yours, Kate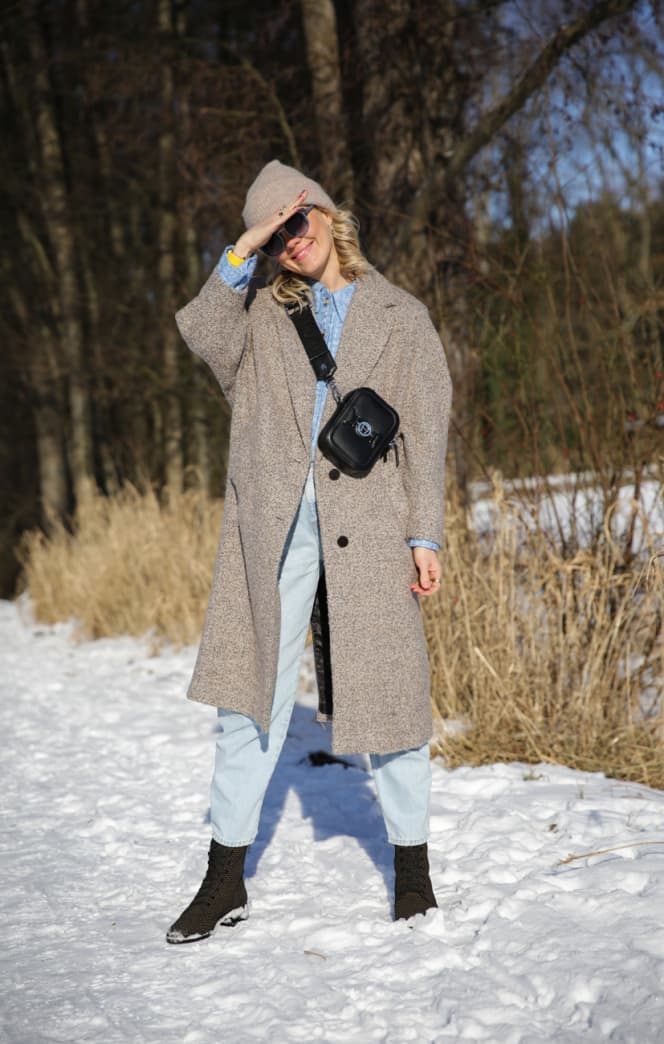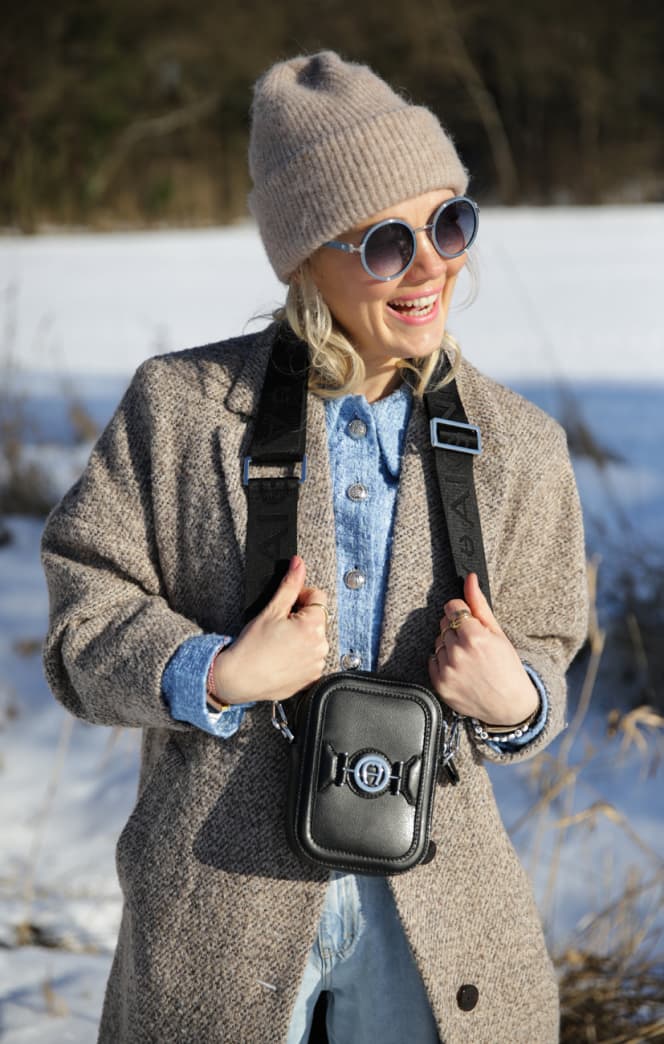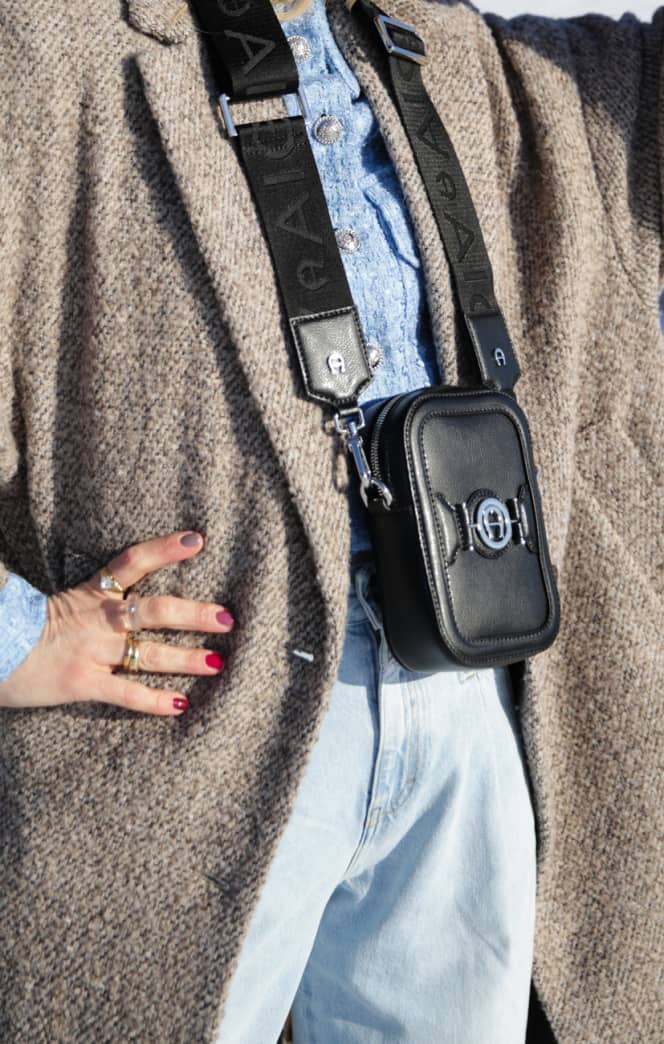 Back to all topics