Chris Bag - Go for Gold!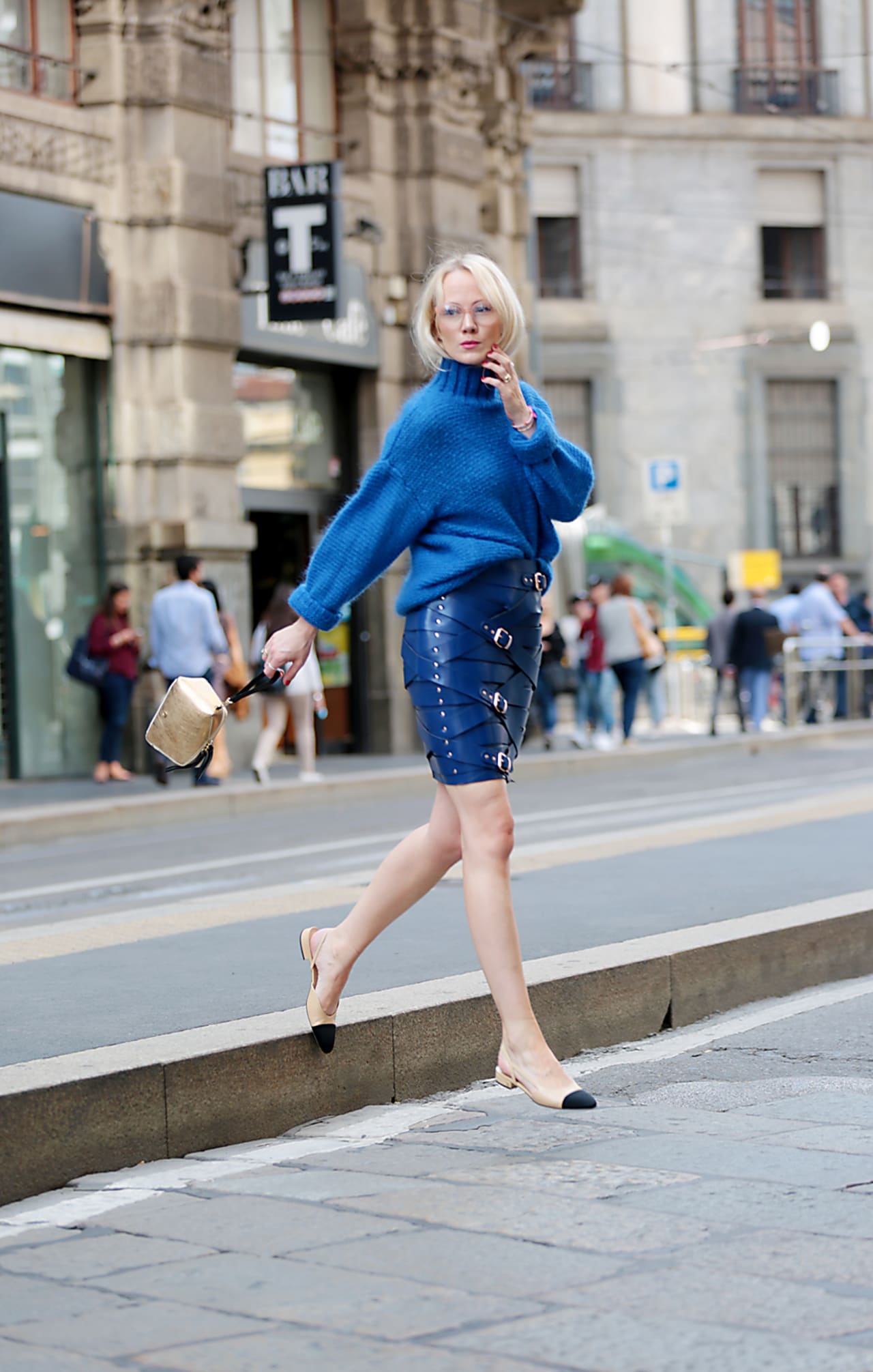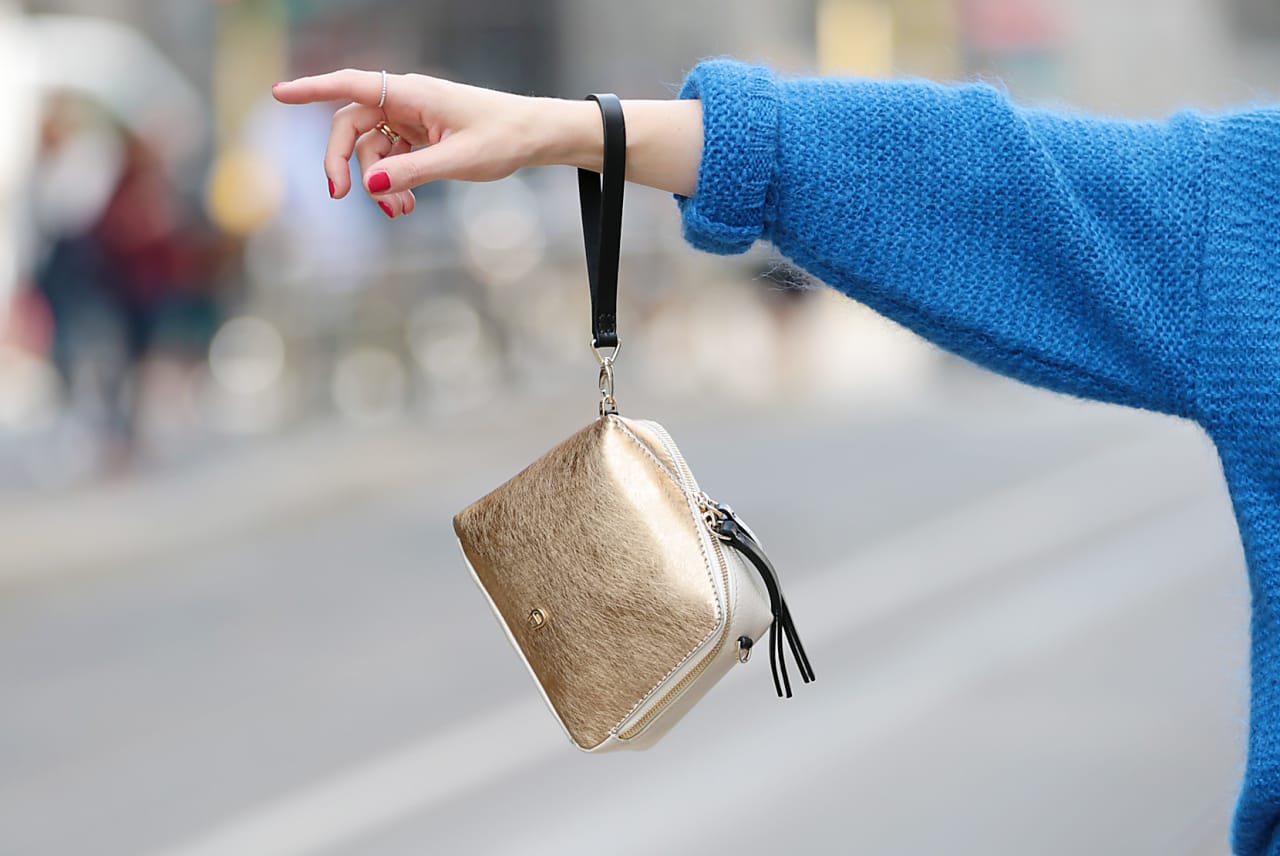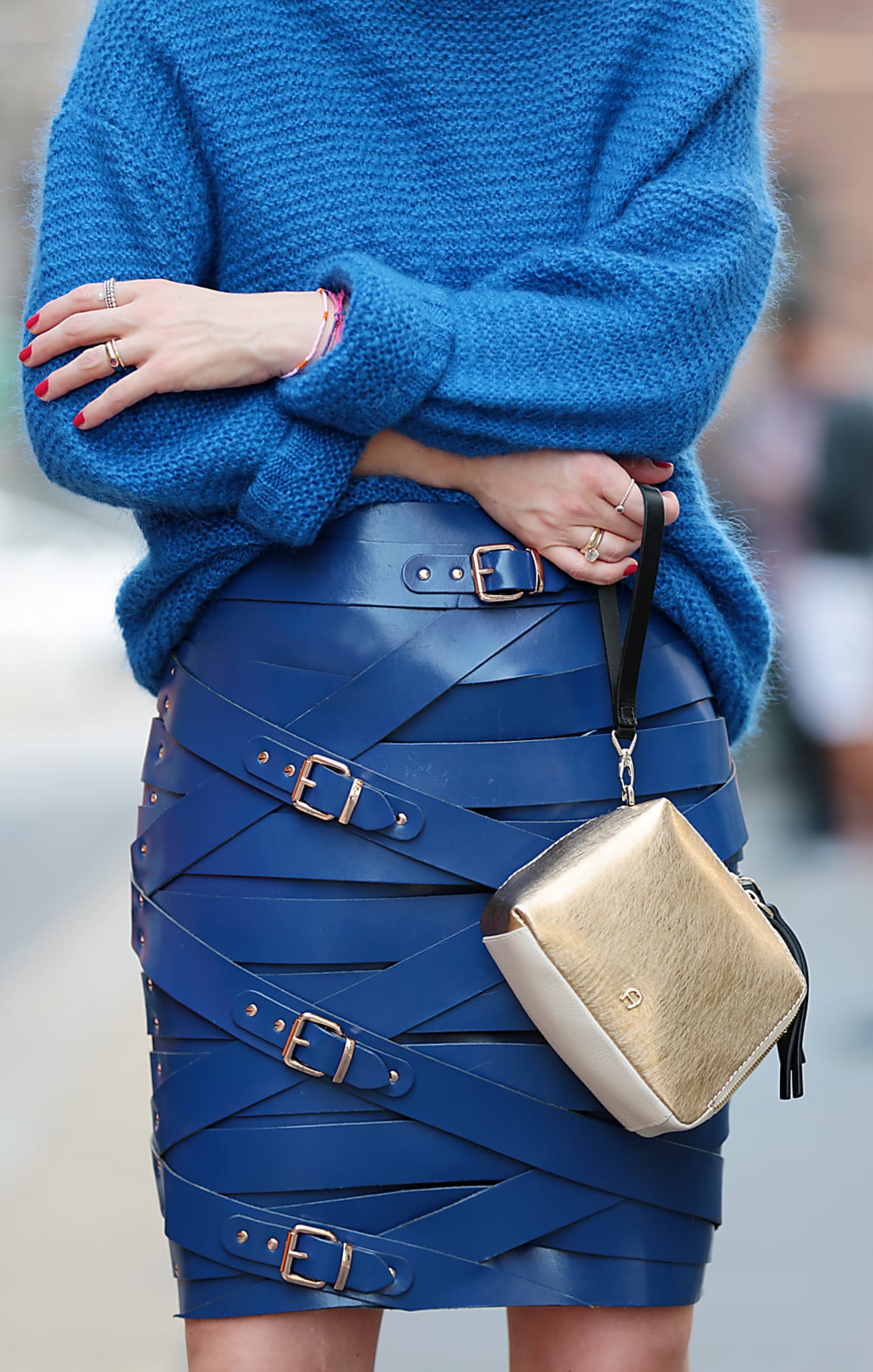 Chris Bag - Go for Gold!
Those who love fashion live it and there is nothing better than making a statement with the right it-piece. That's exactly what happened to me recently with this outfit in Milan. And where could you celebrate a passion better that in one of the fashion capitals – Milan?!
Between gelato and minestrone, the city serves up very special fashion delicacies during Fashion Week. I would love to just sit in one of the beautiful sidewalk cafés all day and listen to the streetstyle spectacle and the sounds of heels and cameras clicking on the old cobble stones. But I am too fashion hungry myself to sit still. I want to offer the gold/white Chris Bag from AIGNER's current Fall & Winter Collection the arena it deserves. So I'm wearing heavy leather and soft wool, both in a shade of cornflower-blue. An exciting combination of materials and colors. Like the bag itself!
The Chris Bag can be worn on the wrist as well as crossbody, not only reaping styling points but also winning us over with its forwardness, quality and an exclusive value for money!
Aside from this color combination, I was also able to test the it-piece aptitude of the Chris Bag's completely black version. There will soon be another article on that subject.
Yours truly, Kate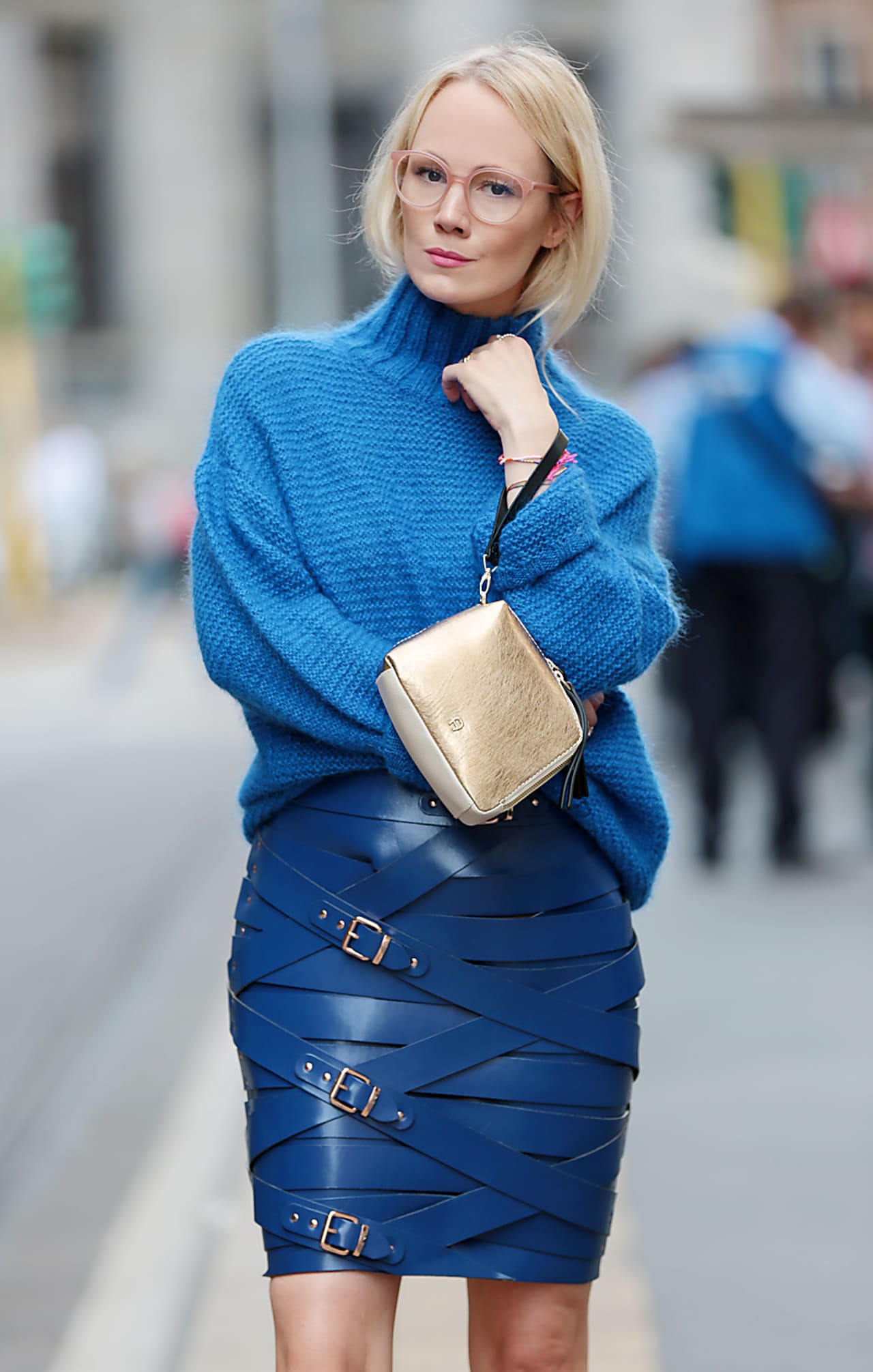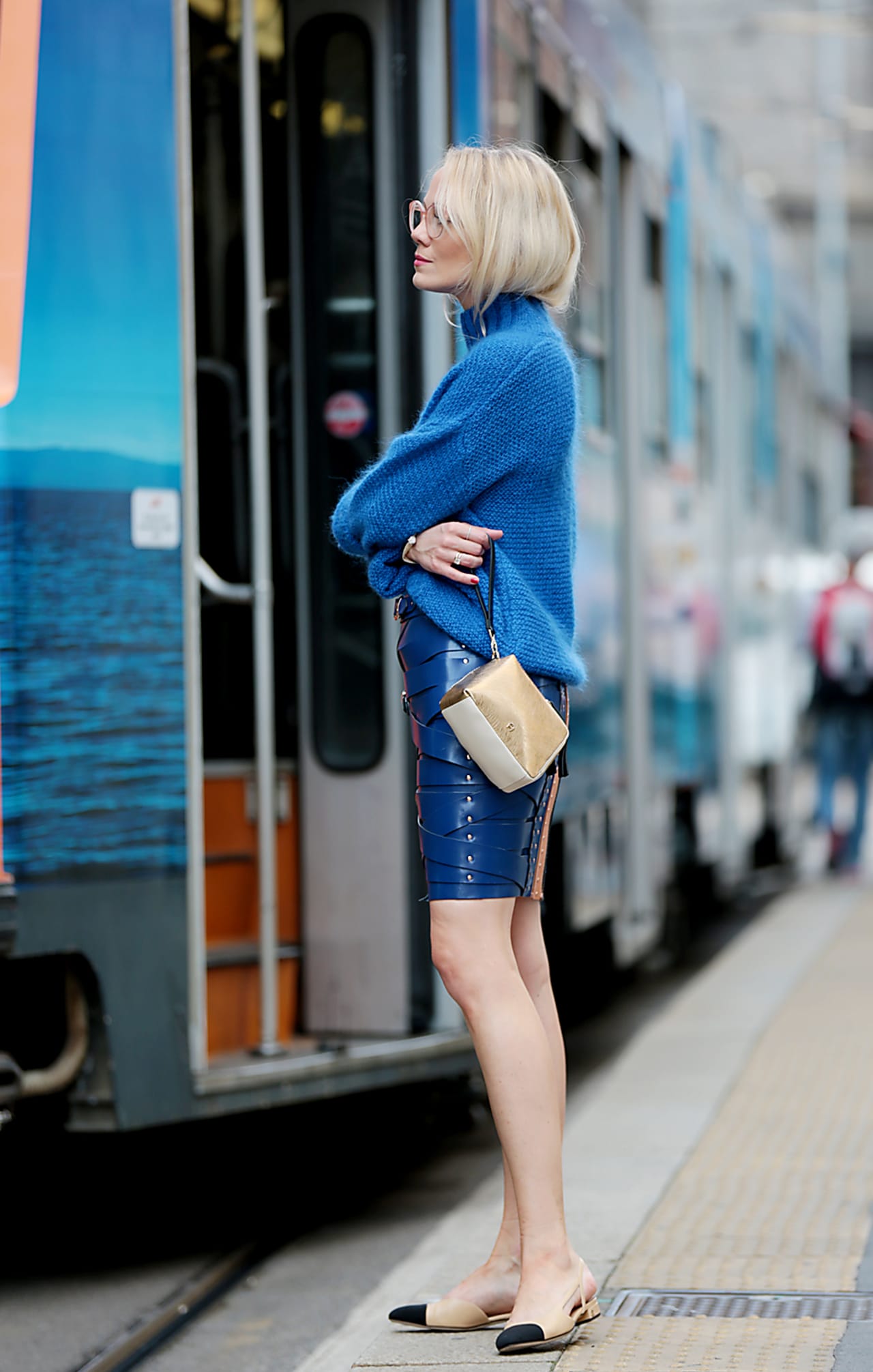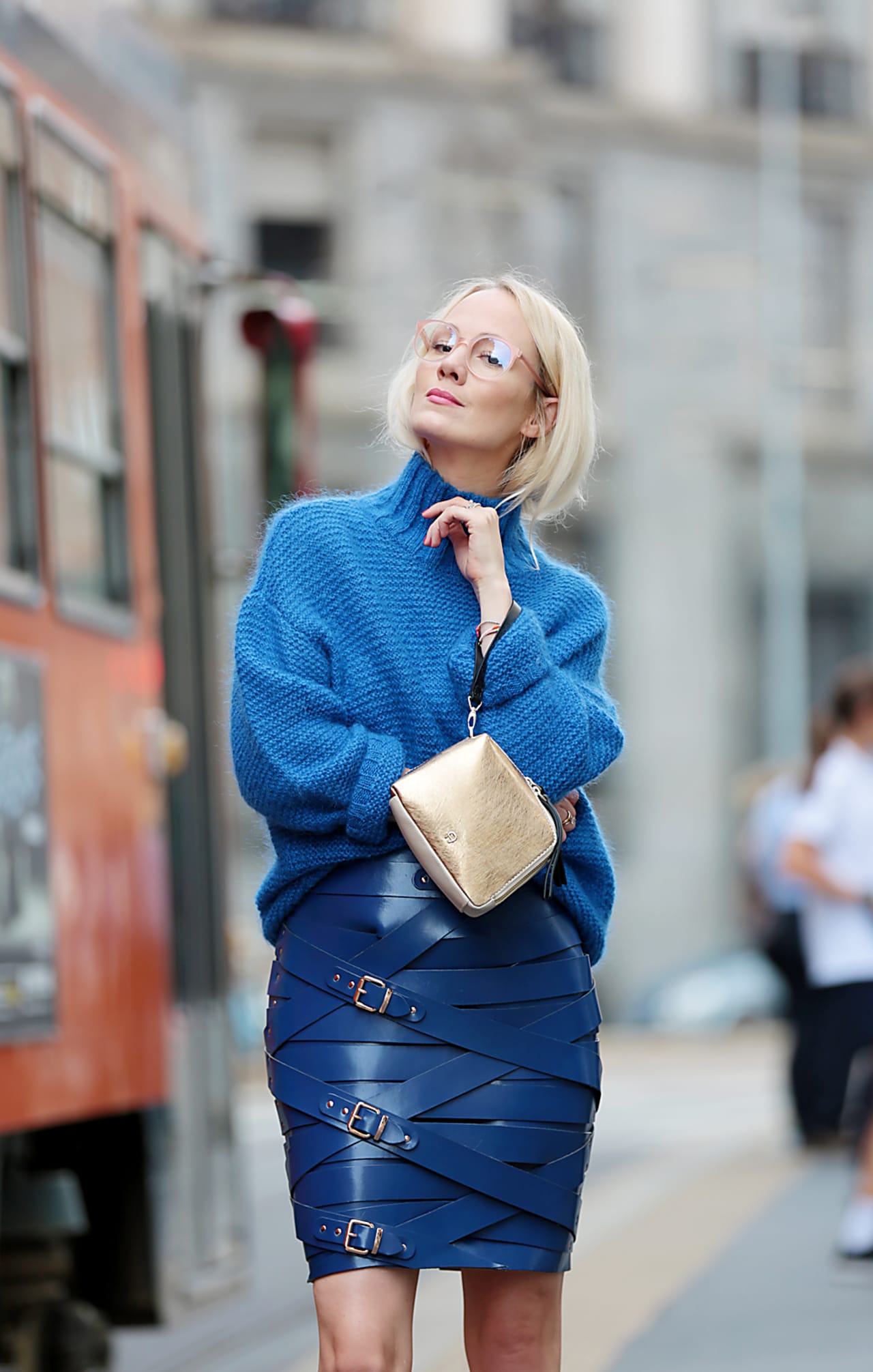 Back to all topics