MOTHER NATURE
SPRING/SUMMER 2021 COLLECTION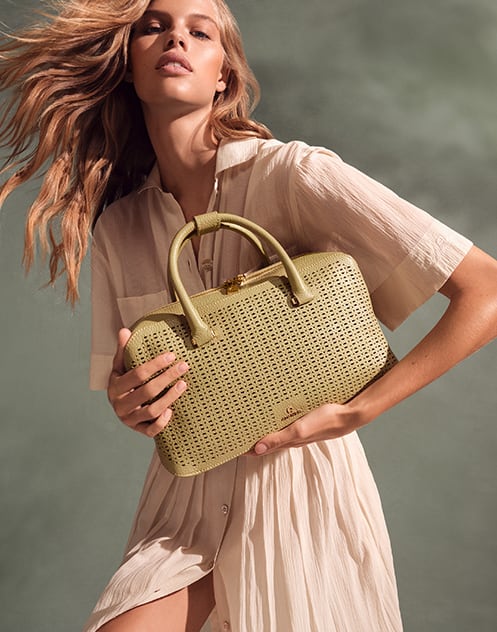 In turbulent times, nature provides peace and energy - it grounds people. The new AIGNER Spring/Summer 2021 "Mother Nature" collection embodies this longing for closeness to nature and one's own roots.

The Spring/Summer 2021 campaign reflects the return to the heritage of AIGNER and the idea of nature. Outfits in light fabrics such as silk, cotton and linen - mostly AIGNER vintage second-hand pieces - accompany the current bag collection. Discover the new AIGNER Spring/Summer 2021 collection!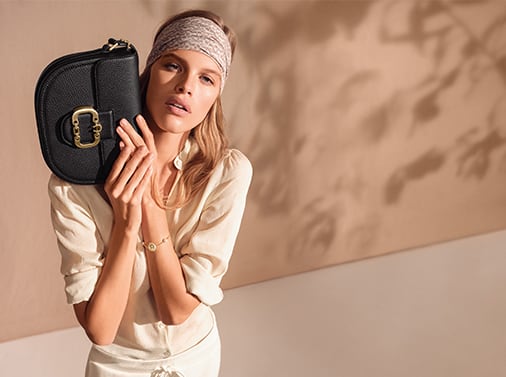 Discover the AIGNER Spring/Sommer 2021 collection!